The Golden girl, Chemistry Olympiads and sleepless nights
With a fiery passion for scientific research and high academic achievements, especially of Chemistry, Nguyễn Lê Thảo Anh was honored to receive the Second Class Labor Order and be 1 of the 10 "Exemplary young Vietnamese faces" of 2021.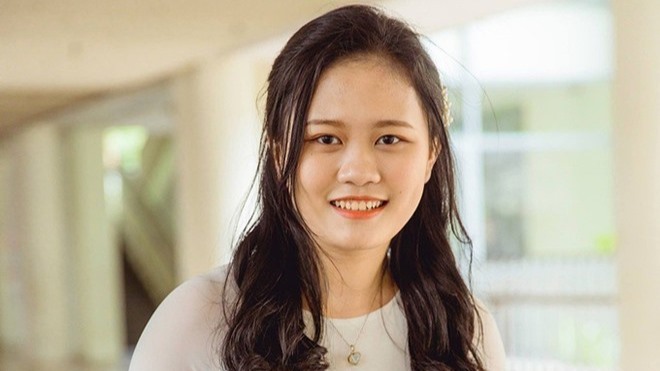 Thảo Anh is currently studying in Australia with the hope of becoming a female scientist. Image: NVCC
Slow but steady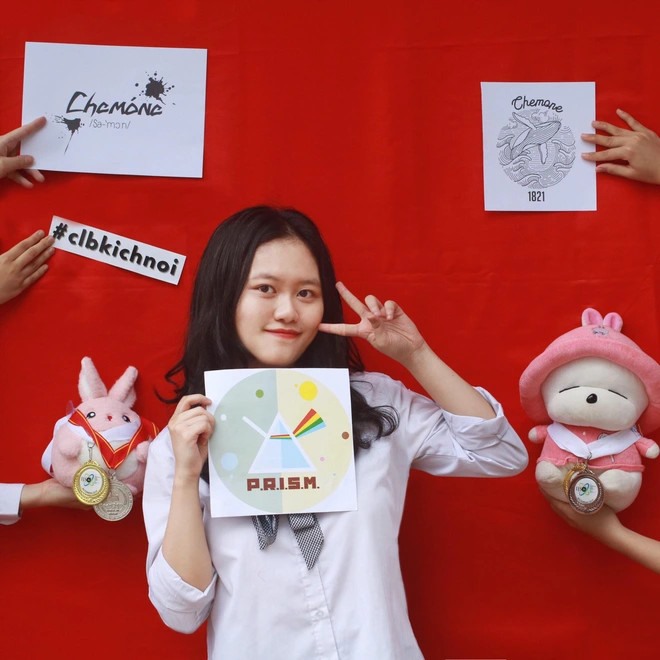 Nguyễn Lê Thảo Anh, alumni of Hanoi – Amsterdam High School. Image: NVCC
Despite her numerous high accomplishments in Chemistry, little does anyone know, Nguyễn Lê Thảo Anh (born in, Hanoi) has also explored a variety of subjects before finding her love for Chemistry. It was what led her to Chemistry much later than her peers. Later, but with such passion and a thirst for knowledge, Nguyễn Lê Thảo Anh gained outstanding feats, notably winning Gold in the International Chemistry Olympiad 2021.
Prior to this, Thảo Anh once loved and studied advanced Math since elementary school. At the 8th grade, she sat the City-level History Olympiad. During this time as well, inspired by her Chemistry teacher, Thảo Anh decided to challenge herself with this subject, making her first marks with a first place in the 9th grade city-level olympiad.
Owing to this achievement, entering high school, Nguyễn Lê Thảo Anh was offered enrollment by HNUE High School. Not stopping there, Thảo Anh continued trying and was admitted into Hanoi - Amsterdam High School and HUS High School's (HUS University, HNUE University) specialized Math, Chemistry and Literature classes. After much deliberation, the owner of IChO 2021's Gold chose to study at Chemistry 1, Hanoi - Amsterdam High School.
"My teachers truly fueled my yearn for studying and researching in a variety of subjects. They led me to realize that no borders existed between Natural Sciences and Social Sciences. To me, each subject has its own unique essence, all fascinating and enticing for me to further explore them. After a two-year journey of finding an answer to myself, in the end, I concluded that Chemistry was the subject I would wish to pursue in the upcoming three high school years", Thảo Anh recounted.
According to the Amsterdam alumni, Chemistry is a subject she can sit for hours just exploring, pondering and even staying up all night for.
"So many told me that a girl will encounter various difficulties pursuing Chemistry but I have read up on other subjects, and all are equally tough. I feel like Chemistry is my safe and comfort zone. Whenever I stumble on a particularly hard problem, I would sit and think deeply about it, ready to invest much more time on it than on other subjects", said Thảo Anh.
Despite her excellence, there were times when Thảo Anh did not reach her desirable goals. However, she always knew to motivate herself instead of giving up from these.
"If I had been at the top or even higher in class back then, I would never be who I am today. These failures gave me the big picture of my current levels and what actions I needed to take to try harder than previously done", IChO 2021's Gold medalist explained.
Impressive achievements
Thanks to a spirit of constant efforts and perseverance, this petite little girl earned a lot of admirable continuous achievements in some international and regional Olympiads. Thảo Anh won personal Gold Medal at the 15th International Junior Science Olympiad, personal Gold Medal at The 5th International Olympiad of Metropolises, got First Place in the High School's Chemistry Olympiad at the national level years 2020-2021, a Gold Medal at the 53rd International Chemistry Olympiad year 2021 along with countless other medals, certificates of merits and commendations as well.
A host of impressive accomplishments, notably including a Gold Medal from the renowned International Chemistry Olympiad 2021 have helped her obtain the Second Class Labor Order, entering "Exemplary young Vietnamese faces" of 2021.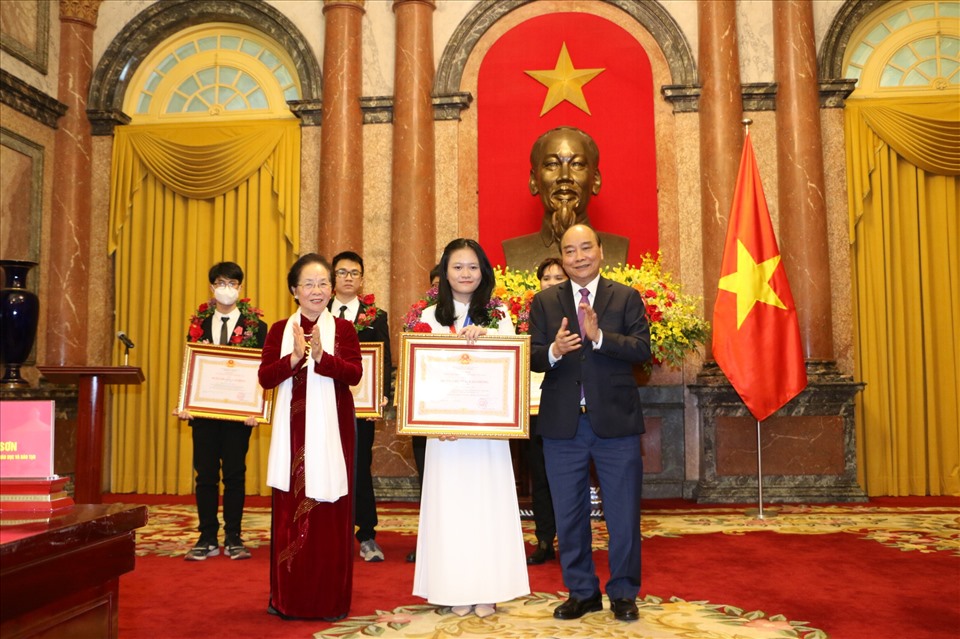 Nguyễn Lê Thảo Anh was given the Second Class Labor Order by the country's president Nguyễn Xuân Phúc owing to her impressive academic achievements. Image : NVCC
"Looking back at everything, the thing I am most proud of was leaving the question of which specialized subject at high school to enter to one of which future career to pursue. Of what my passion really is. I put most of my pride in there. And a proud answer of mine has been partially because of the tests I sat!", Thảo Anh confided.
Speaking of studying methods, Thảo Anh shared that the most important thing to succeed is to especially love that subject. Secondly, a high degree of attention is needed when learning to solve problems and be unfazed by external influence. Outside studying, this little girl also spends a lot of time on herself for a work-life balance.
According to the Lao Động newspaper
Translator: Duc Lam - English 2023