DEAR AMS
Nguyễn Phương Linh
Chemistry 1 (13-16)
Dear Ams!
We have been friends for six years. For me, you are not only a perfect education, but also a friend, a second loving home, together with my family protecting me during the best years of my adolescence. Four years of secondary school has passed, and three years of high school is to come, I think I have loved you too dearly and too deeply!
In 6th grade, having known I had been admitted, I proudly told everyone, from relatives to neighbors, that: "I am now a student of specialized Hanoi - Amsterdam!" That moment is still deeply imprinted in my memory. There was not much to remember the first year, since my class hadn't broken the ice, but I did meet my lovely confidant.
Onto 7th grade, I was twice awarded the school's scholarship, which filled my parents and me with pride. Moreover, I got together with five girls to found a "gossip guild" with an extremely cute and stylish name: "Chóa." That was my greatest happiness. I was impressed by the Math teacher, Ms. Bình, with her petite figure, and her riveting lessons with their hard math problems, which always enthralled us natural sciences' students. It can be said that 7th grade is the cornerstone of my secondary school because of the class placement exam, but also because my feelings for Ams were changing even more: I began to love Ams more - you snuck your way into my heart!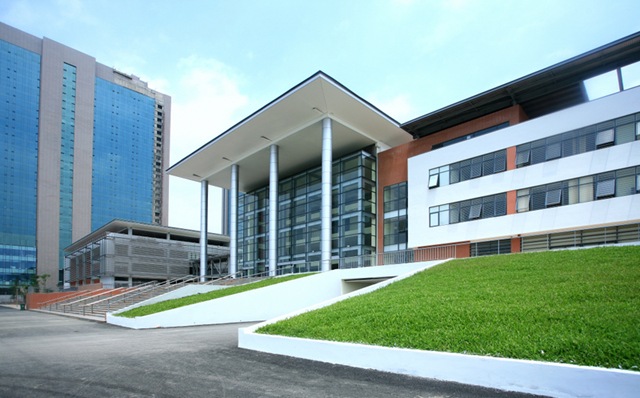 The following year, I studied in class 8C - meaning class Math 1. There were 40 boys for only eight girls. While hard to imagine surviving in that "high yang, low yin" class, I came to realize that having a lot of boys might mean more fun, even more than in other classes. They were so funny, smart, and extremely mischievous.
Then came the most important year: Grade 9, or senior year. Maybe this is the most memorable and influential year. I felt half kid, half adult, which would have made it difficult to make firm decisions about my future had it not been for the help of family, teachers, and friends. And I chose class 10 Chemistry 1 as my next goal. This is also the first year I had been to Talent Festival. I was overwhelmed by the scale of the festival and the talent of those high-schoolers who made it happen. Amsers do not only ace their study but also excel at various extracurricular activities, in defiance of the bookish stereotypes associated with students from specialized school. My admiration for Ams received a huge boost, which became the propeller for my sail towards and past the entrance exam. Ams was no longer part of my heart - you have become an integral and indispensable part of mine!
As summer went by and a new school year came, I achieved my dream of getting into 10 Chemistry 1. In my class there were not even ten girls, but we were super close. The boys, as I had hoped, were still funny, smart, and mischievous. Our form teacher is Ms. Thu, who teaches Chemistry alongside Ms. Hà. Ms. Thu, with her youthful pigtail hair, has left a really loveable impression on us since day one. She often tells jokes and stories to liven up the lessons. And Ms. Ha, while so young as to the point of looking like a college student, teaches in a surprisingly lucid manner.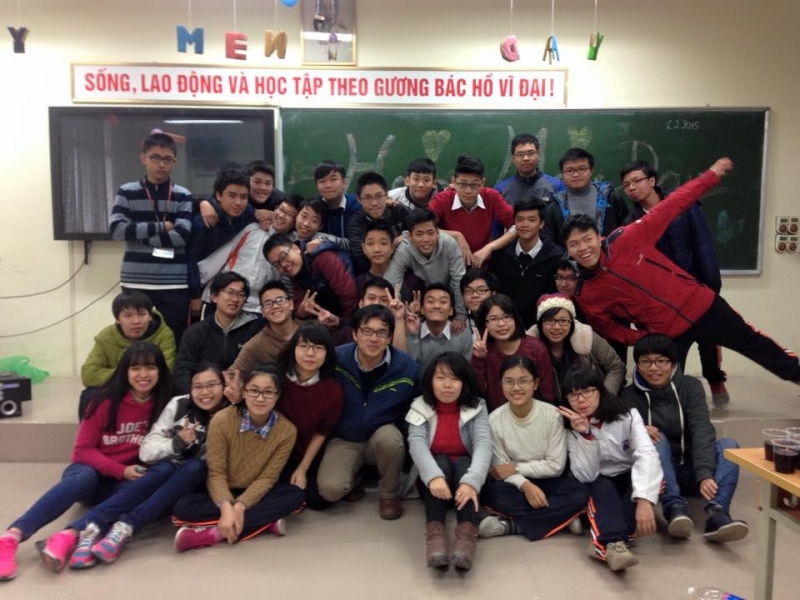 During grade 10 and 11, we had many enriching field trips thanks to our parents and teachers. What results is an increase in an ever increasing affectionate and united class. We went to heritage sites together, sang karaoke like there would be no tomorrow together, ate boiling chicken porridge together,... Memories are symbols of precious friendships, that which we should appreciate while still in our most beautiful years. And none other than Ams help me realize that!
Not even after 5, 10, nor 30 years will I ever forget this school, this home, this family - the place where I mature, my dreams and ambitions' lever. I will always proudly tell everybody: "I was a student of Hanoi - Amsterdam High School for the Gifted, once and always - Once Amser, Forever Amser!"
Translator: T.Thanh English 13-16