[MADE IN 12]: Farewell Night - An end, yet a new beginning for 12th Grade Amsers
Made in 12 is the biggest annual event for 12th graders of Hanoi-Amsterdam, leaving them with unforgettable memories. After numerous events such as Year Book festival, Ao Dai festival, Typesetting festival, Stocking day,... the journey of Made in 12 has come to an end. The farewell Night Gala took place in 19/5 as a milestone of 1000 days under Hanoi- Amsterdam High School for 13-16 students, who are now taking the national universities exams so as to open up their future paths.
Summer-the season of flamboyant has arrived, embellishing the beauty of Hanoi-Amsterdam High School. The brilliant red of phoenix-flower symbolizes the passionate and lively souls of Amsers. After more than 1000 days going to school, being surrounded in loving arms of teachers and friends, 13-16 Amsers now will have leave their second family and their blazing youth behind. After the Gratitude and Growth Ceremony, which took place in Ams' 700-seat hall, nearly 600 Amsers came on stage to begin with the Made in 12: Night Gala. The gala includes entertainment shows and short films prepared thoroughly by 17 classes of 13-16 students about the best memories occurred in their student time. Tonight will be the last time they can be together. They can all sing the songs they like and reminisce about valuable memories they have, so that they can all get ready to face difficult challenges and obstacles in the future. Because friendship is everlasting. And Ams is always an irreplaceable home.
Let all see the images of Made in 12-Farewell Night Gala by 13-16 students: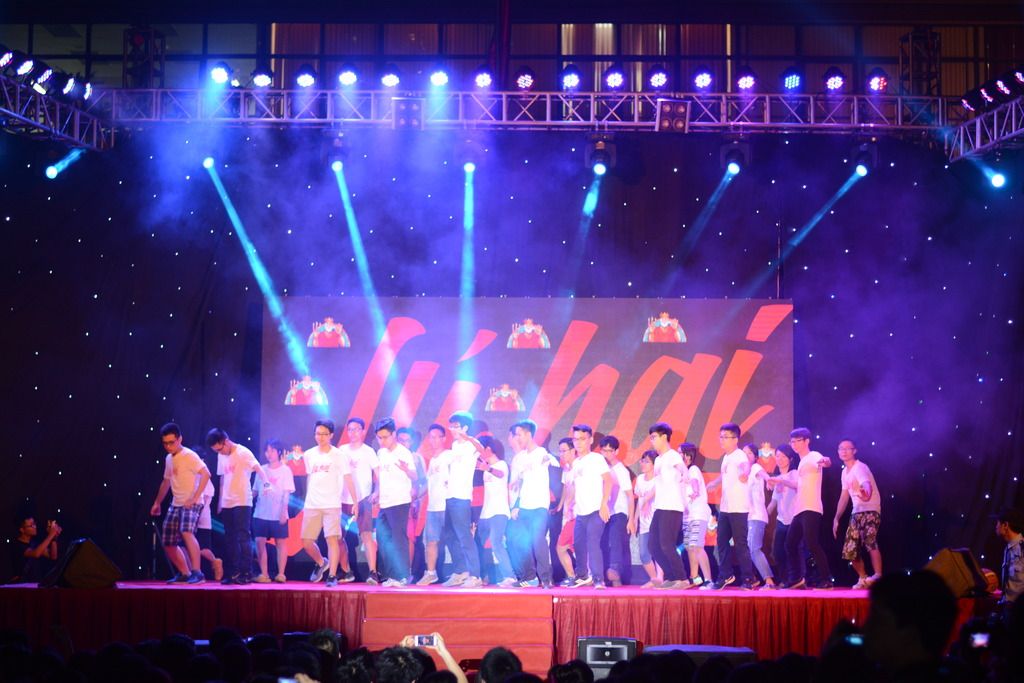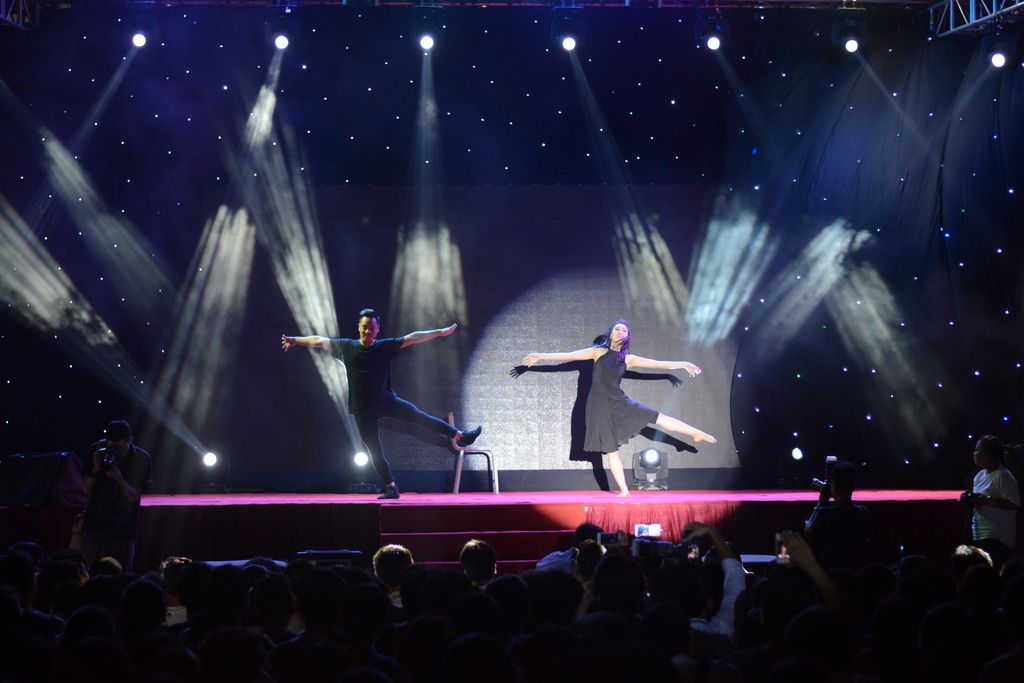 Contemporary dance dedicated to 13-16 students by teacher Dang Huyen Trang
There are not only enthusiastic entertainment shows and performances on stage but meaningful clips and short movies produced by 1316 Amsers are also featured as well. Three long years summed up in only a few minutes will not be able to depict the students' life as its fullest, but the emotions and feelings of each individual pouring onto the movies are so real and profound. When you are so used to something, it's so hard to let it go.
"If I were given a day to come back, if only for a day, I will take the chance to meet my friends and hear my teachers' lessons.." Time passes quietly and doesn't wait for any lingered souls. Moments of parting approaches, leaving the laughter and the moments together deep down in their hearts. 1000 days together now only count as hours and minutes.
Tears of the parting moment
Promising to see each other again soon
Ams is always an unforgettable memory
"Time passes quickly, leaving only memories behind. Dear memories, please don't drift away.." 3 years ago, 1316 students entered the school, feeling a little bit anxious and overwhelmed by the hugeness of Hanoi-Amsterdam High School. Time has flown quietly while they link themselves together by their noble friendship, their time spent on working and revising together and their teachers' devotedness and thoughtfulness. 1000 days is not a short period of time at all, but will never be enough for them to relive in the memories and innocent dreams of the maturing phase in students' life. However, every path has a finish line. Made in 12 Night Gala marks an end to this spiritual and emotional moment of having to drift apart from each other. From now on, 1316 students will no longer stay together under Hanoi-Amsterdam High School, but split up to find their future paths. Tonight, Made In 12 is where memories, feelings and emotions all burst out, so that what remains are deep-lying friendship and tutorship.
Students sing altogether for their school life which is about to end soon
More than 600 students will now have to face up to numerous challenges and endure a lot of hardship in life. They will no longer stay naïve, innocent and foolhardy when they grow up. Nevertheless, memories of youth are never lost, but instead acts as a source of inspiration for them to rise higher. And when they look back, the gate of Ams will always be wide open to welcome them back.
It's now the time to say goodbye to Hanoi-Amsterdam High School, to all the happy moments together and to the enthusiastic and vibrant youth. Hopefully, 1316 students will stay strong and carry with them all the love and affection from their teachers and friends so as to overcome all obstacles and make miracles in the future. No matter where they go and what they do, they just need to bear in mind that there are always cherished friends and loving teachers that stay with them throughout all the years, with a school that always welcome them back.
Because Ams is always Home....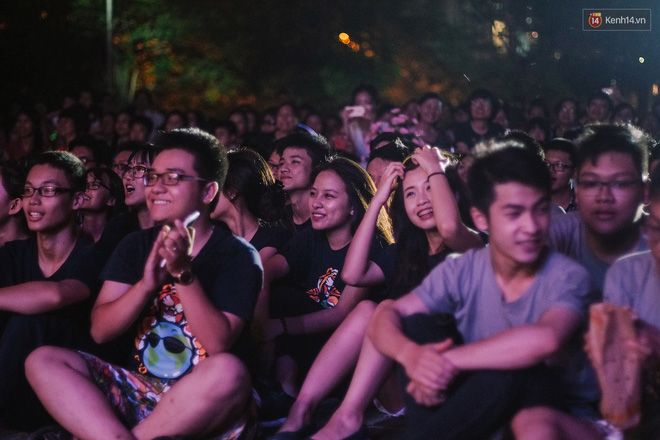 Reporter: Thanh Binh IT 1417
Translator: Chau Anh English 1 1518