[Vietnamese Teachers' Day -20/11] To you- Our venerable head teacher of Russian class 10!
Every head teacher is certainly special and unique to each class. But to me, you are even more special. You are so attentive and caring to all of us and maybe all the words I know aren't able to fully describe you. You are like a caring yet strict mother when you teach us.
I used to be an Amser when I was in secondary school so HN- Amsterdam high school was very familiar and intimate to me. Therefore, what impressed me the most were the new class, friends and teachers. On my first day at school, I was eager for the moment you walked into the classroom and then realized how close and familiar you were, just like this school.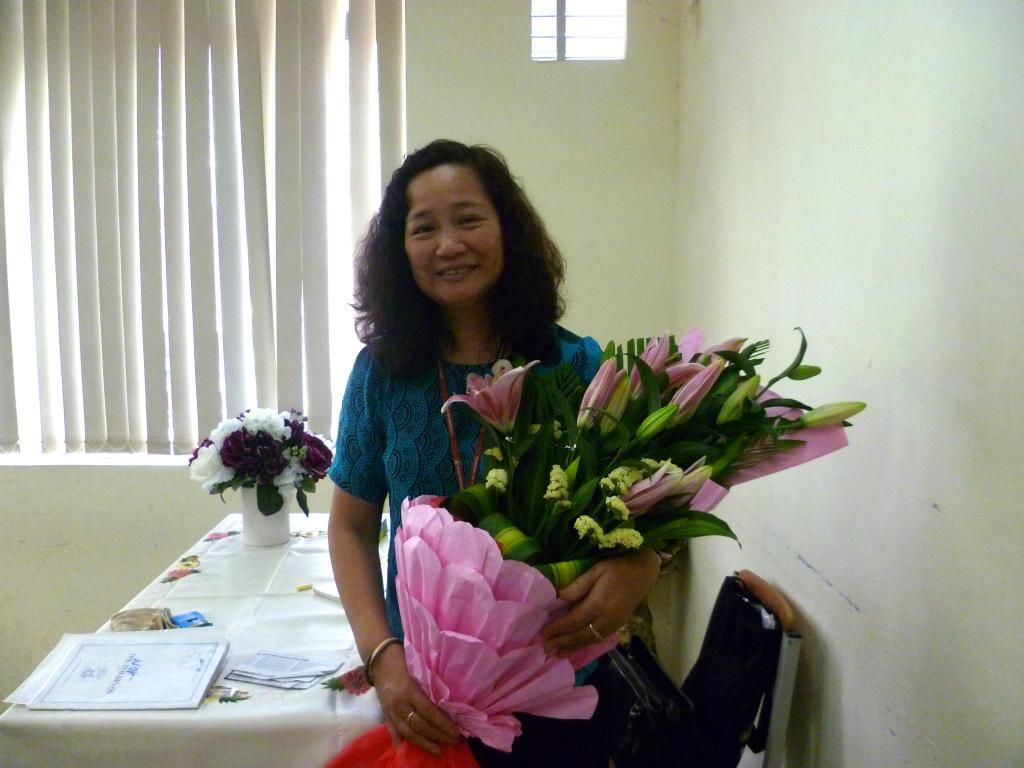 Mrs. Phuong Lan with her gentle smile
Your name is Tran Thi Phuong Lan, head teacher of Russian class 10 14-17. The name partly shows the gentleness of your characteristics. You are so caring and understanding. Learning Russian- a brand-new language is very hard. But from the first lesson, you have paid attention to the need of each student. You introduced about yourself, your passion for teaching Russian as well as its country. After that, you asked us about our knowledge of Russia. You helped us to be more confident of ourselves and kindled our interest in the language.
Not only do you understand your students but you are also caring and meticulous. During the lessons, you always call all of us so that we all can practice speaking and at times you even come to every single desk to correct the pronunciation for each of us. When we visited the tourist site- Suoi Mo, you always followed each step of ours. Without most people's notice, you were always the last one in the line and despite the blazing hot weather, you stood outside to take care of us. Moreover, you even looked after the little students of grade 7 who also went with us.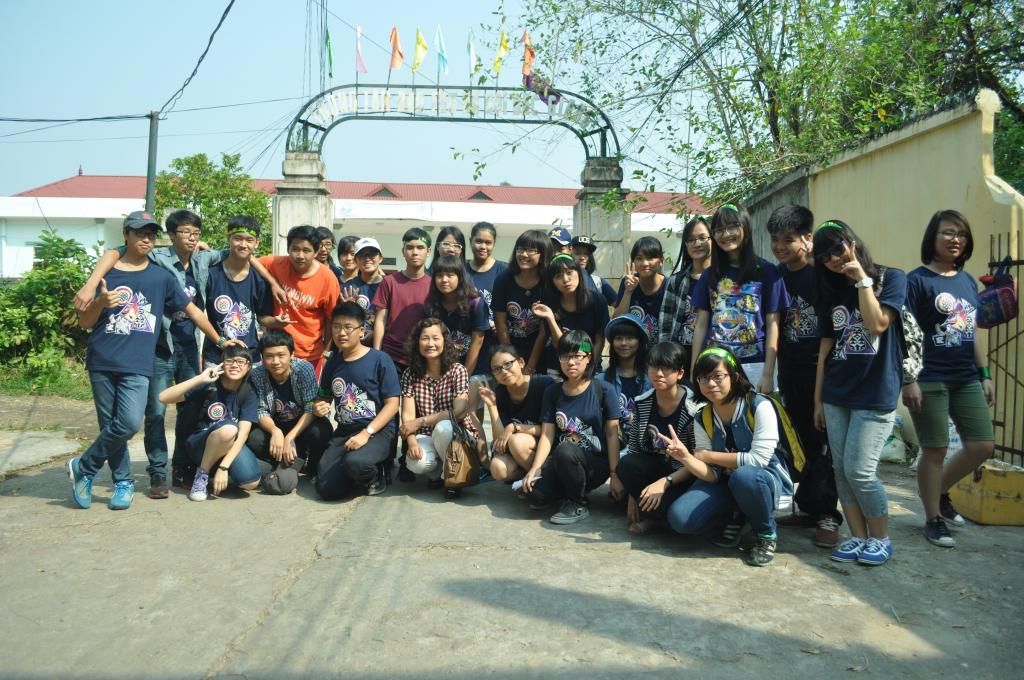 Mrs. Phuong Lan with 10RE class at Community sercive centre in Bac Giang.
You always care and worry about us. During many breaks, I turned my head to the back of the class seeing you standing there for so long, observing us just like our mothers.
One semester has nearly passed, we feel increasingly close to our school, our class and we have more confidence in ourselves as you are always standing by our sides to protect, to take care of and to teach us. As new students, we hope that we will have more beautiful memories with you as well as with this school so that our minds will be imbued with your image and you will remeber our class forever- your last course.
And on the occasion of Vietnamese teachers' day 20-11, we all wish you health, beaty, happiness with many successful students visiting you. We love you so much!
Reporter: Le Nga - RE 14-17
Translator: Thu Trang A1 14-17