Two thirds of 1000 days of love
April has arrived with the final exams just around the corner. This Wednesday is the Ao dai Festival of Made in 12, and next week's Wednesday will be the Sports Day of NHAT '18 – the last complete NHAT for us 1619 batch. Never have I been so afraid of the flow of time, nor have I ever missed the carefree days of 10th grade as much as I do now.
On my first few days as a 10th grader, in a complicated environment of too many girls and too few boys, there were times when I had almost given up. Right before the NHAT '16 Final Night, the two paper mountains we prepared for our Talents performance fell down and were completely destroyed. I never felt so desperate and tired. However, An, a senior of the 1417 batch who was in the Logistics team, did not give up. She encouraged me, then we came up with a plan and worked until late into the night. She said she was very proud of her Logistics girls, and no matter what people say, just believe in yourself and your values and you would succeed. Her small frame was forever etched in my mind, becoming my inspiration, a symbol of persistence and perseverance.
That was the first time I felt the message of NHAT and the spirit of the Literature Class, the first time I felt myself as part of the team. At the Grand Finale, we won the Most Wanted Class Award. That night, the girls of the Literature class, who 2 months ago did not know each other, had laughed together and cried together. Even if our memories of high school would eventually fade with time, I would definitely always remember that day - September 10th, 2016 - the day I really became part of Ams, part of the Literature class.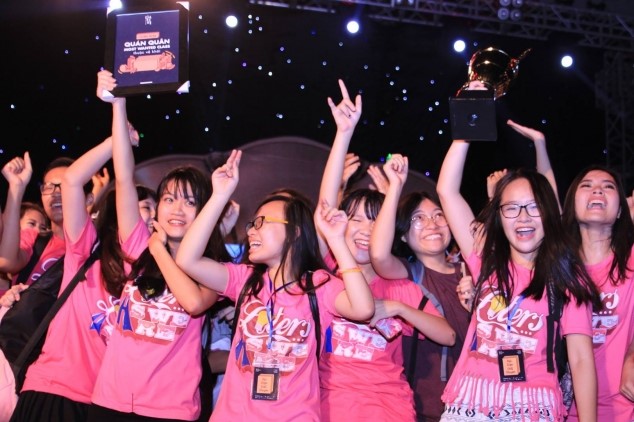 My 10th grade was turbulent. There were moments when I secretly wished time to move faster, and moments when I no longer felt any attachment to this school anymore. During those times, I usually wandered around the campus alone, from the class buildings to the football field, then to the gym, and back to the staff quarters. With each walk around the school and each step I took, I slowly fell in love with Ams without even realizing it.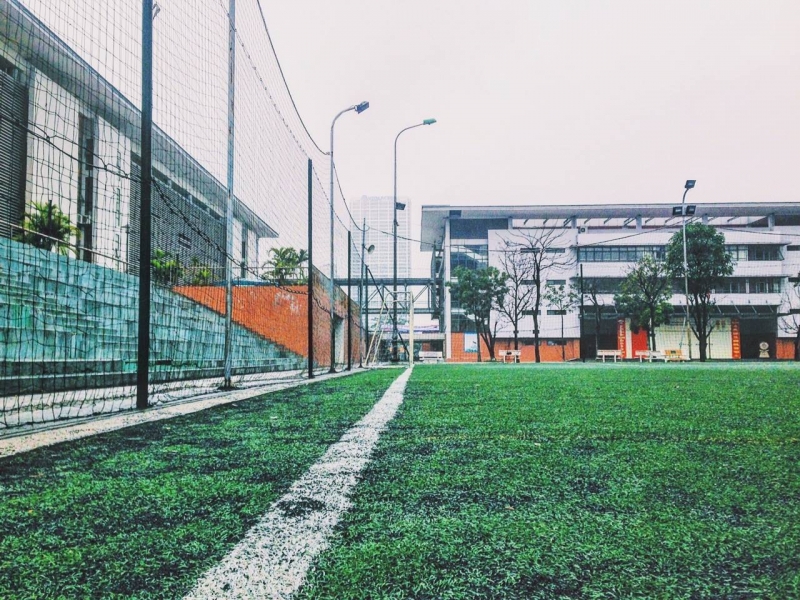 Ams in the 11th grade for me was magnificent. My social relationships gradually went into orbit, the boys and girls of my class learned to love and understand each other more. We played Running Man at Muong Thanh Hotel on our field trip, chatted together well into the early hours, won the First Prize for the Class Newspaper competition, cheered for U23 Vietnam in the final match, and together we celebrated Boys' Day. We did so many things together, and those were all the things I would do with no one but my dear Literature 1619 friends.
We spent our 11th grade together with few lows and countless highs, and I forgot about my wish for time to speed up. In a flash, I had went through two thirds of my 1000 days at Ams. And in a moment of surprise, I suddenly realized we were about to part soon. In just a year, a year as fast as the blink of an eye, we will be the ones donning the pristine Ao dai and the elegant suits. And then I would have to count down to the day I would leave Ams....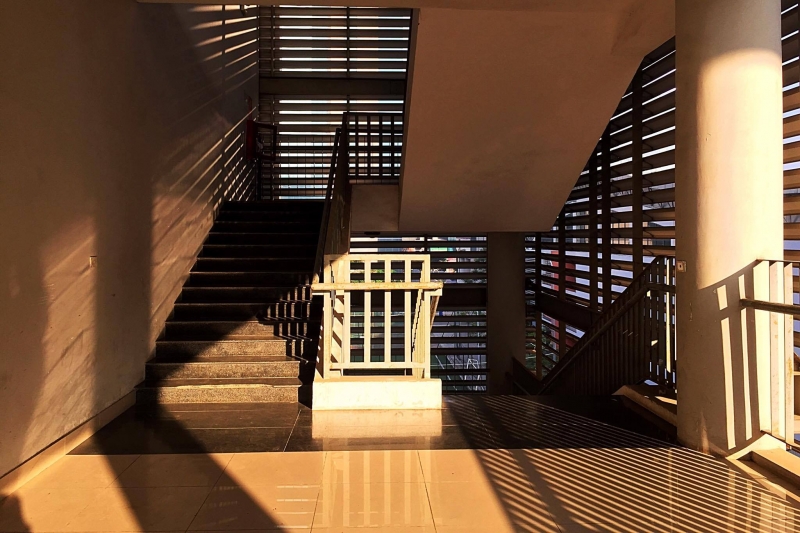 I do not know how the seniors of the 1518 batch are feeling, but they must be full of regret. The best years of their youth are in Ams, and now Ams is about to close its door, marking the end of their time here. But I also know for sure that, wherever they go, for them, and later for us too, Ams will always hold the most vivid memories. I leave my youth with Ams, to always feel young and spirited whenever I return.
"Once Amser, Forever Amer". The saying is probably never wrong. We only have a third of the 1000 days in Ams left, but our memories of Ams, we have a lifetime to keep. I hope the Amsers 1518 will achieve high results in the upcoming National Competition, and no matter where they may go, there is always a place in their hearts for Hanoi – Amsterdam.
Reporter: Linh Chi - Literature 1619
Photos: At Ams + Ams Media