Mock Trial 2016: The case of the year
'Intriguing', 'exhilarating', 'exceptional' and 'worthwhile' were only a few among many positive feedbacks given by Amsers and the audience at the 200-seat conference hall about the 11/26 Mock Trial.
The annual Mock Trial - hosted by Puzzles Club - is modeled after Western judicial court, follows the standard procedures of a real trial with witnesses, lawyers (from Puzzles Chu Van An), attorneys (from Puzzles Ams), the jury and other member of the court. Uniquely, the final judgment lies in the hand of the audience, the students - members of the jury with the
The attorneys of Puzzles Ams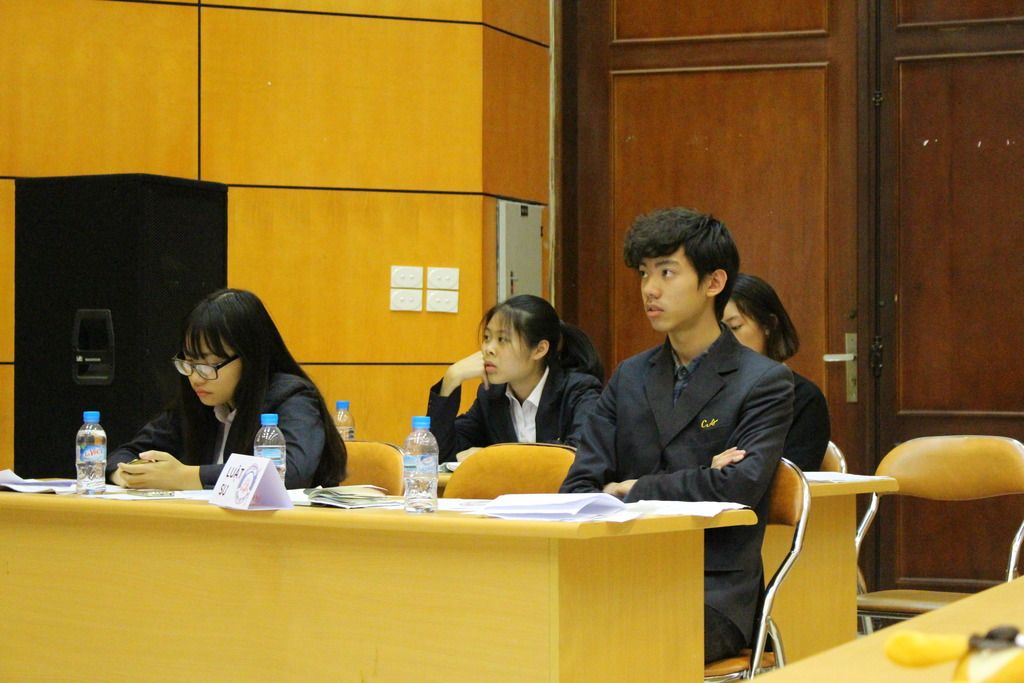 The lawyers of Puzzles Chu Van An
Following the success of Mock Trial 2015, this year's case was innovated with a relatable and comprehensible theme surrounding Logan Bartram and Jordan Stowe – two best friends with distance and a little love lost between. One night, after a fight, Logan uploaded a picture taken a year before of Jordan with a beer in hand, standing next to the Twister statue prior to its mysterious demolition. From being the Student President, Captain of the Athletic team, Jordan was severely degraded because of the rumors and speculations concerning the aforementioned photograph. Additionally, Jordan had always considered the songs uploaded by Logan to be a direct insult and defamation to him. Thus, Jordan was forced to file a lawsuit against Logan with the following charges: Cyber Harassment and Invasion of Privacy.
The Logan Bartram case was incredibly galvanizing with intense witness interrogations from both the Attorneys and the Lawyers. Every difficult question and sharp-witted answer took the audience by surprise and successfully captured their unwavering attention. In the end, the final verdict of the Jury convicted the accused guilty of the aforementioned allegations.
Witness testifying in court
The fixed concentration of the Jury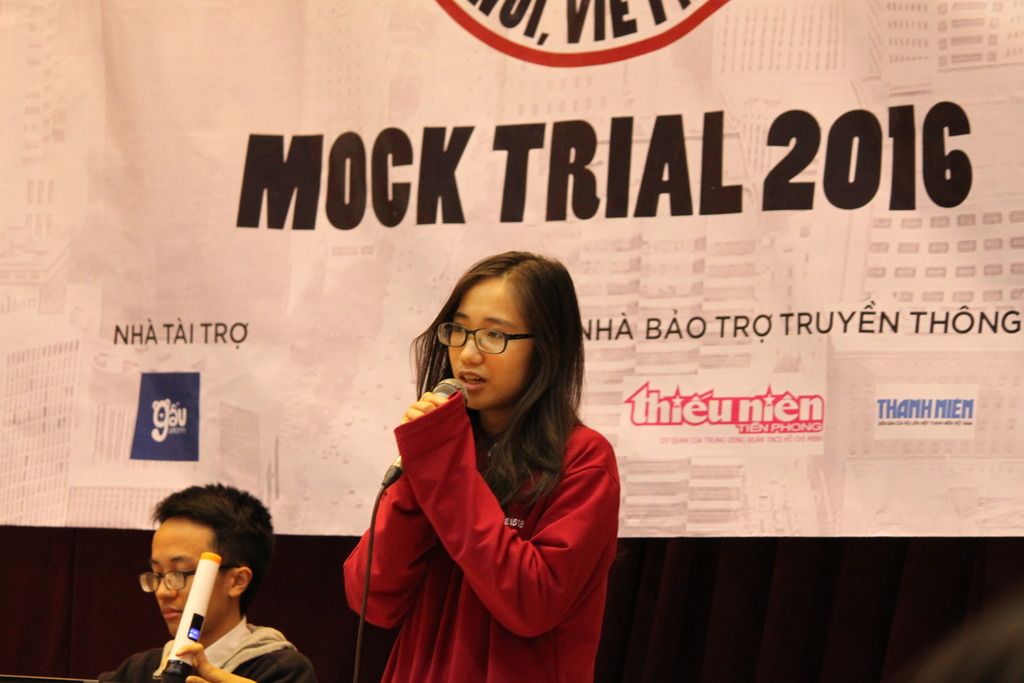 With the aim to relieve the tension during the proceeding of the case, in the short break, Hanoi – Amsterdam Art Team [HAT] performed two relaxing and comforting songs
To summarize, Mock Trial 2016 has ended in great success which could be credited to the selfless devotion of Puzzles Ams, Puzzles Chu Van An and the Jury. This exceptional event does not only give our fellow students the opportunity to witness and participate in the one-of-a-kind mock trial in the heart of Hanoi but also provide them with the extensive knowledge in the law and unite with those who share the same passion in debating. Mock Trial 2016 left a paramount impact on the young Amsers, especially those who aim for a career in Law & Order.
Reporter: Bao Minh – French 2 1518
Images: Thuc Uyen – Tech 1518; Puzzles
Translator: Hoang Anh Mai - English1