2002 silver medal winner in the International Olympic Astronomy and Astrophysics Competition: Handsome and loves playing LOL
Ho Phi Dung is the youngest contestant in the Vietnamese delegation competing in the International Astronomical Olympiad. He loves playing LOL, playing the piano, practicing martial arts and going to the gym for a 6-pack body
Among all participants in the International Olympic Astronomy and Astrophysics Competition - IOAA 2018, Ho Phi Dung stands out as a "star" with a handsome face, tall body and charisma. Dung is a student from class 11 Physics 1, Hanoi - Amsterdam High School for the Gifted, who has just won the silver medal in the IOAA 2018. Dung is the youngest contestant in the delegation to participate in the contest, the only 11 grader while the rest of the team were 12 graders.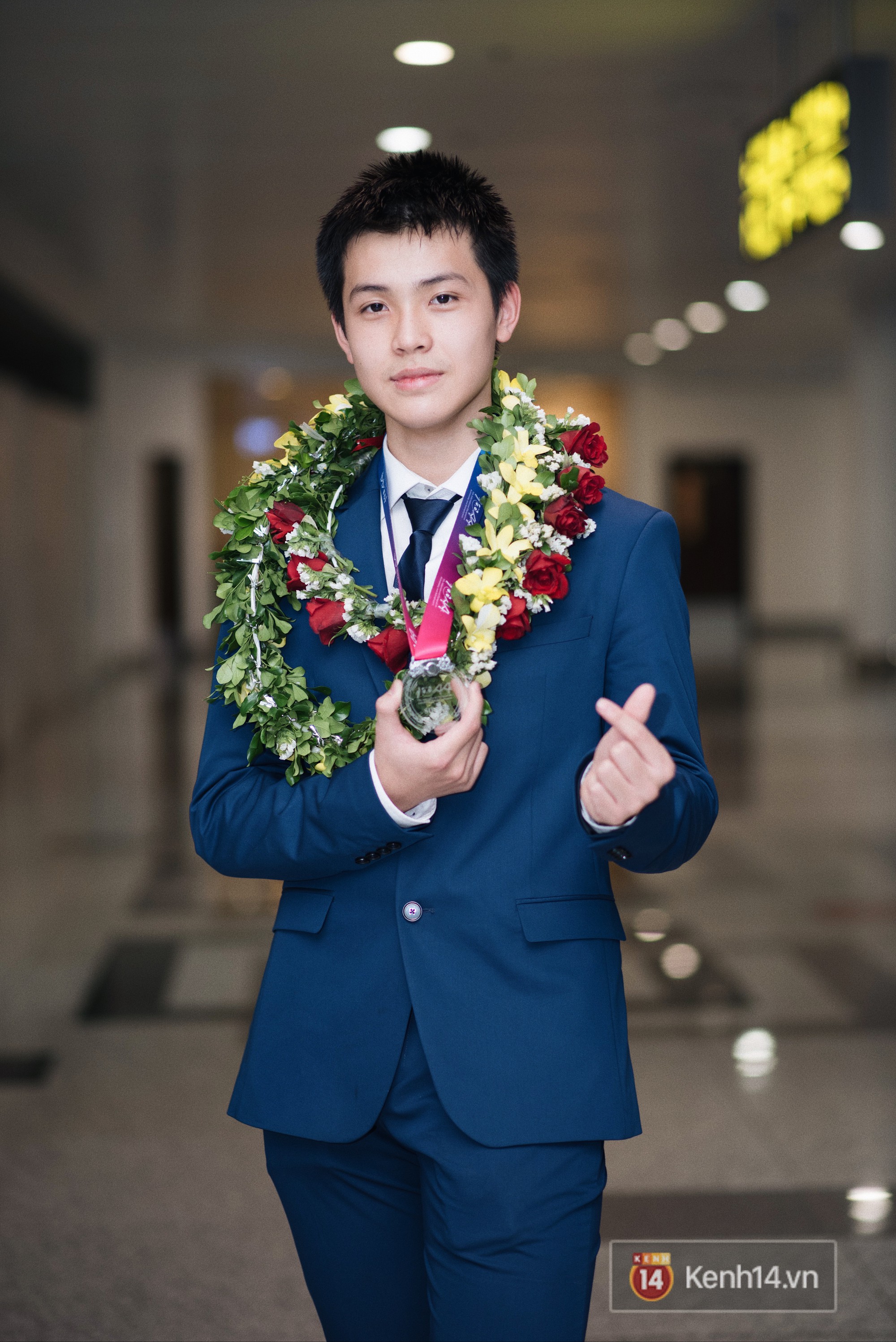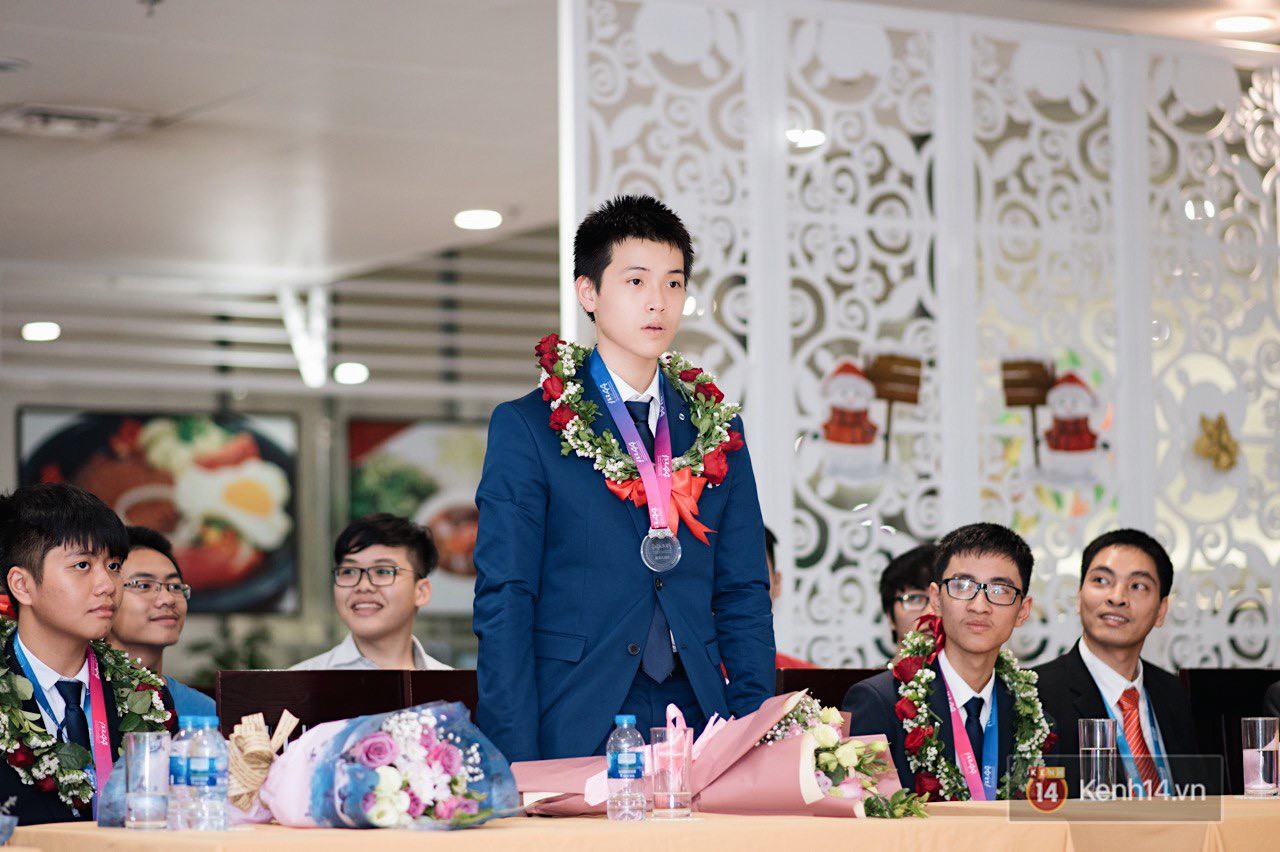 This 11 grader has proved the belief that those who could study well are all nerds wrong. Dung is completely different: he loves games, piano, martial arts and gym workout with a desire to become a tall man with good body building.
Dung shared: " I really like playing LOL. It is an interesting hobby that helps me relax after stressful studying hours. I only play at weekend. My best friend, Tran Xuan Tung from 12 Physics 1, who has won the gold medal, also shares this hobby".
Phi Dung is aware that astronomy is a new field whose prospects are still limited in Vietnam, but with strong passion, he pursue astronomy as it is an endless source of inspiration for him.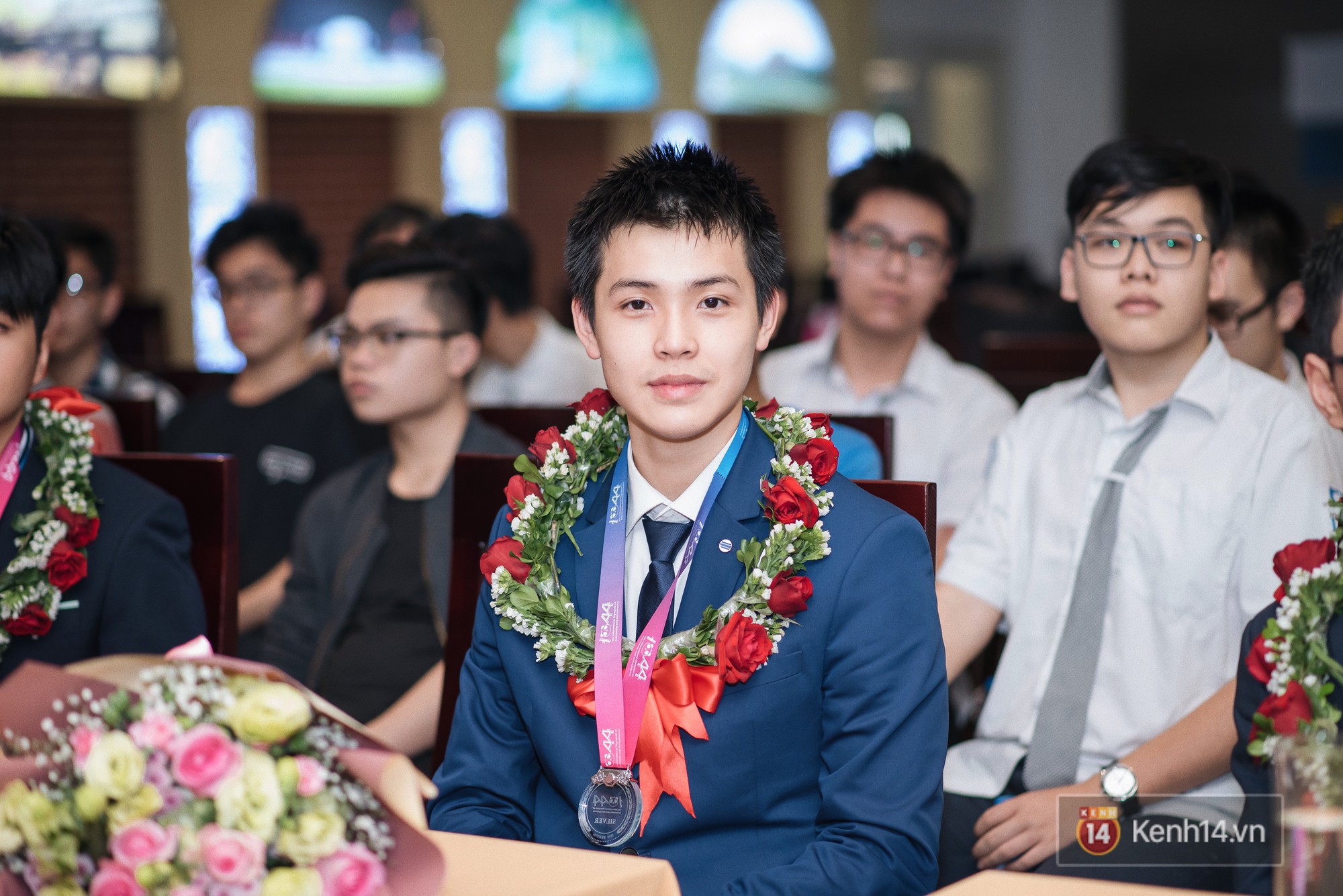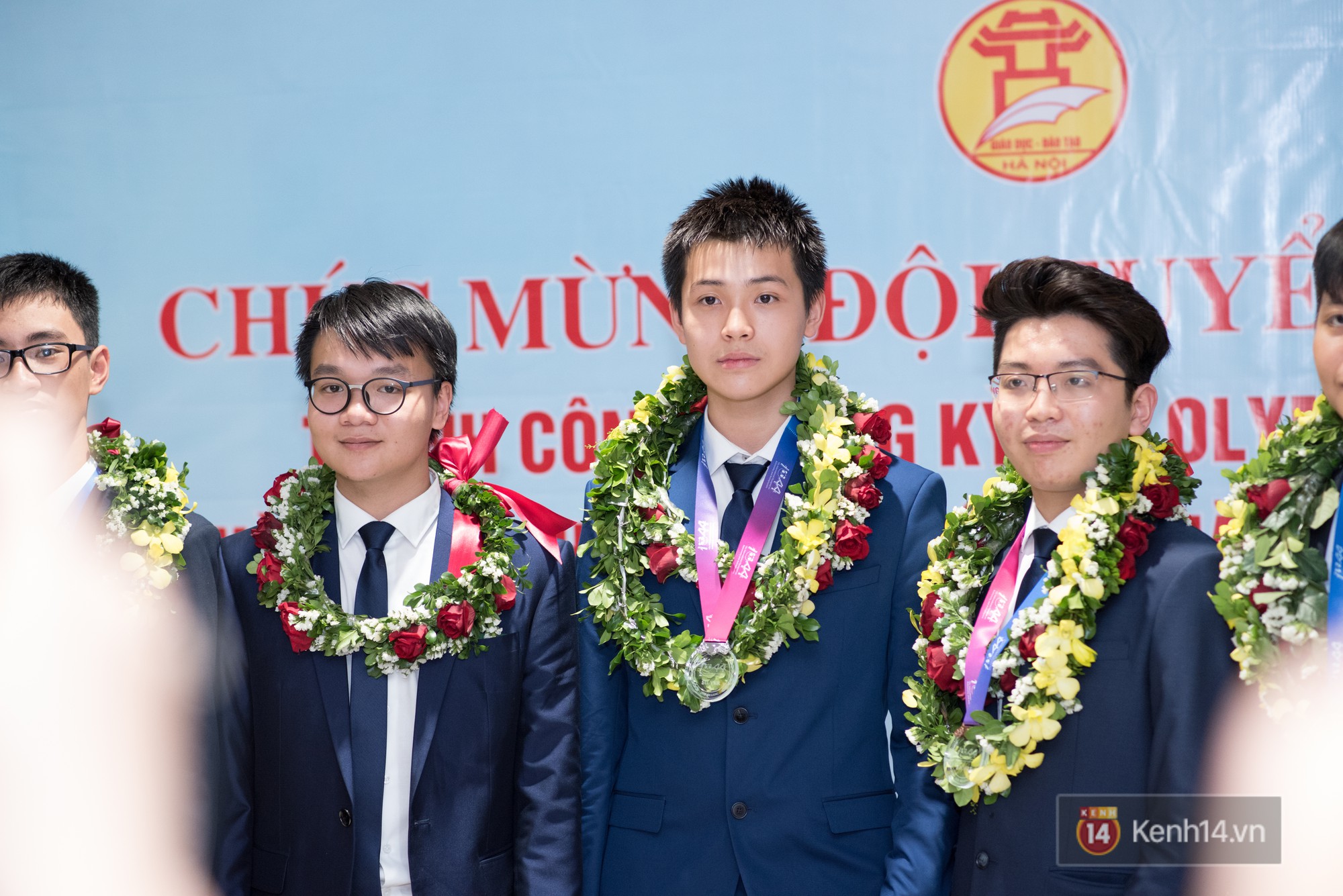 It's the third time the Vietnamese delegation has taken part in the IOAA, but this is the first time the delegation achieves high results with gold medal, 1 silver medal and 2 bronze medals. Pursuing a relatively new field in Vietnam, Dung and other participants have made great efforts to win.
Dung said that since he was a kid, he has developed an interest in watching documentary films about astronomy, studying constellations, and exploring the sky. When the school chose candidates for the IOAA, he immediately signed up.
Being chosen for the delegation, Dung and 4 seniors had spent many nights studying the stars. They had to travel to an observatory in Nha Trang (Khanh Hoa) to get the best view of the stars for the competition.
Phi Dung feels very proud and happy as the youngest candidate to bring home a silver medal. Next year, as a 12 grader, Dung would continue to take part in this international competition to bring the second gold medal to the field of astronomy in Vietnam.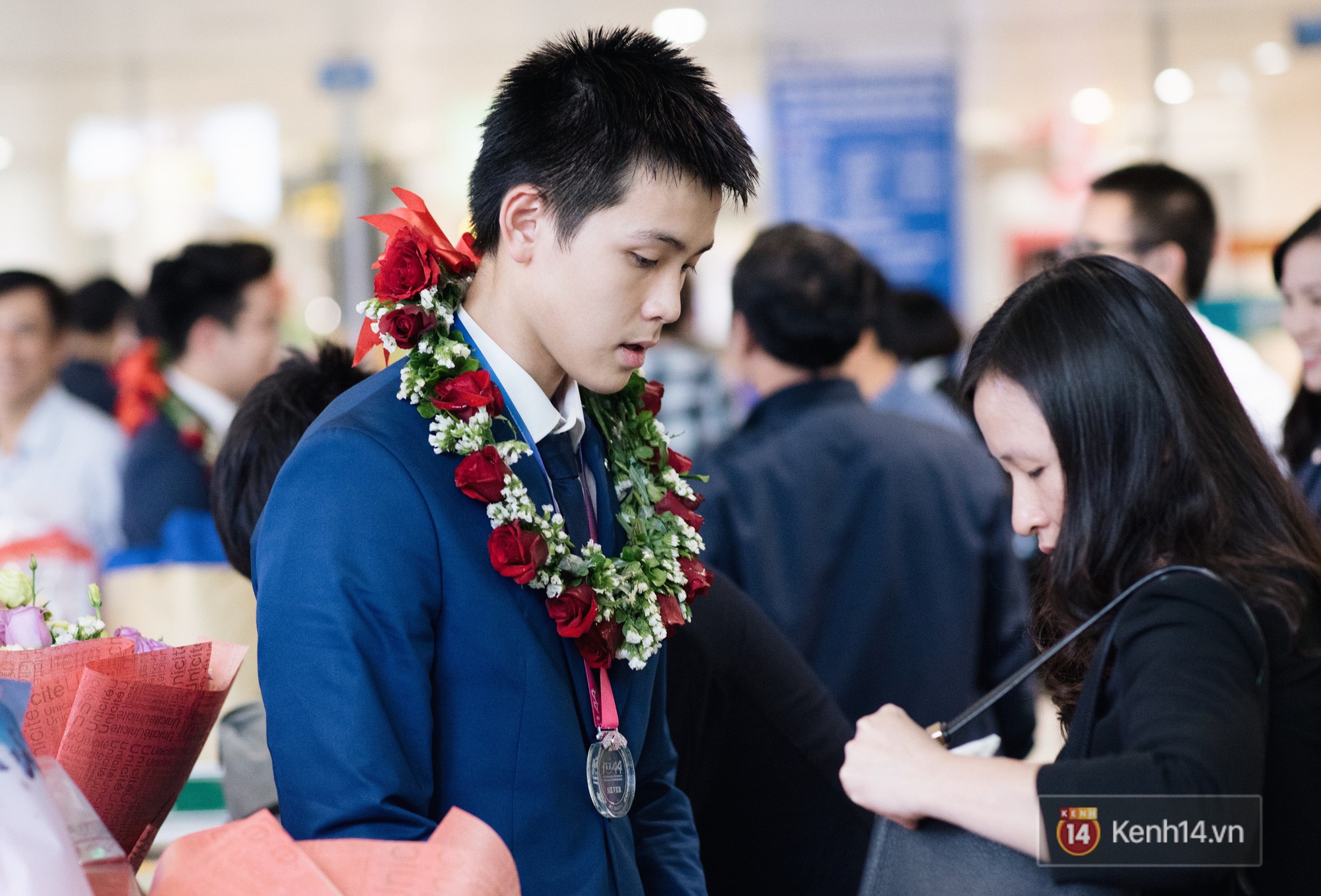 Dung's nice face angle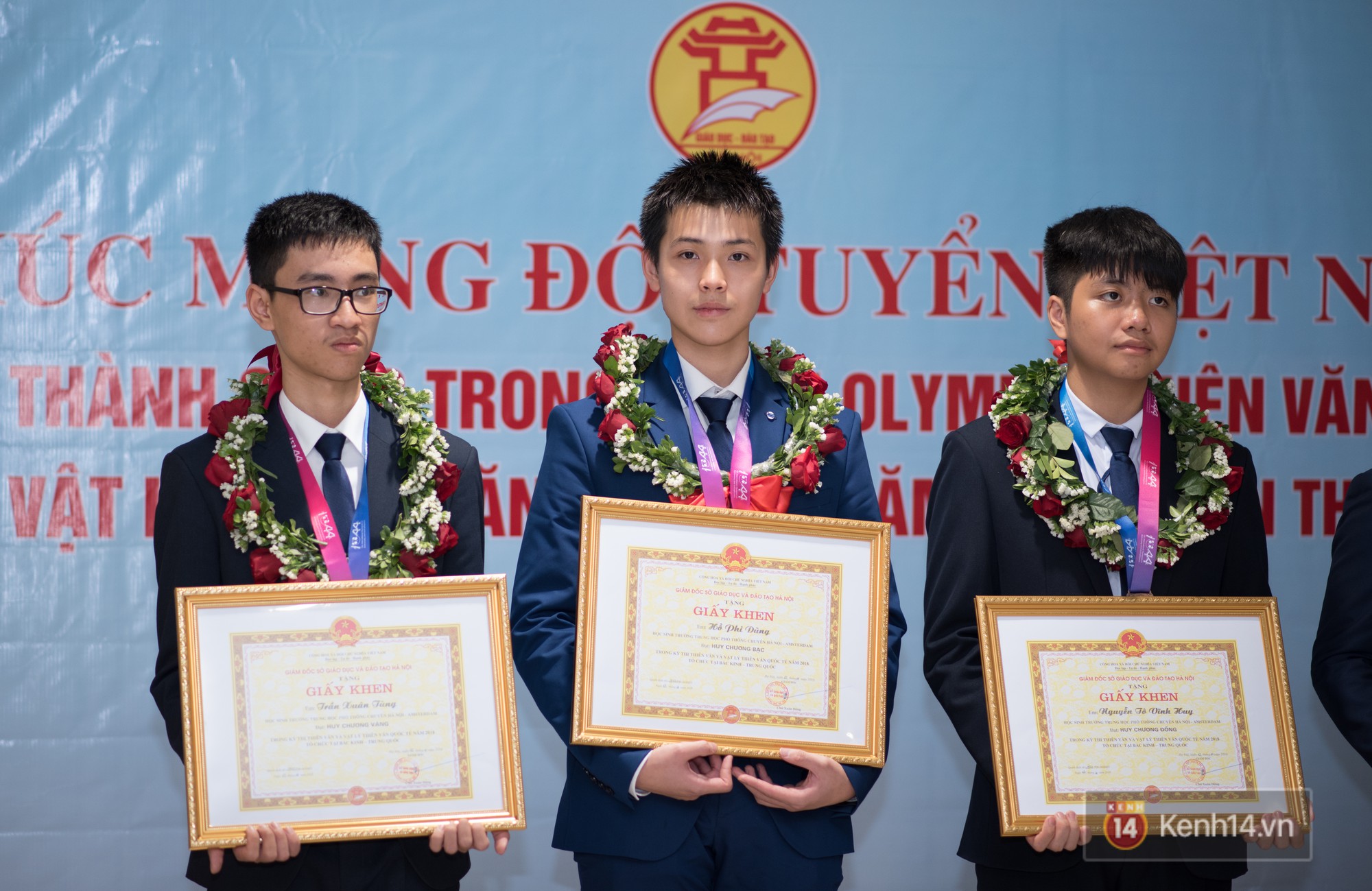 Dung and other male participants in the Vietnamese delegation in IOAA 2018.
Mrs. Le Thi Oanh - Principal of Hanoi - Amsterdam High School for the Gifted said: "The school is very proud of Phi Dung and puts all faith in Dung for next year competition. Dung is a smart boy with incredible work and time management skills that many adults do not have."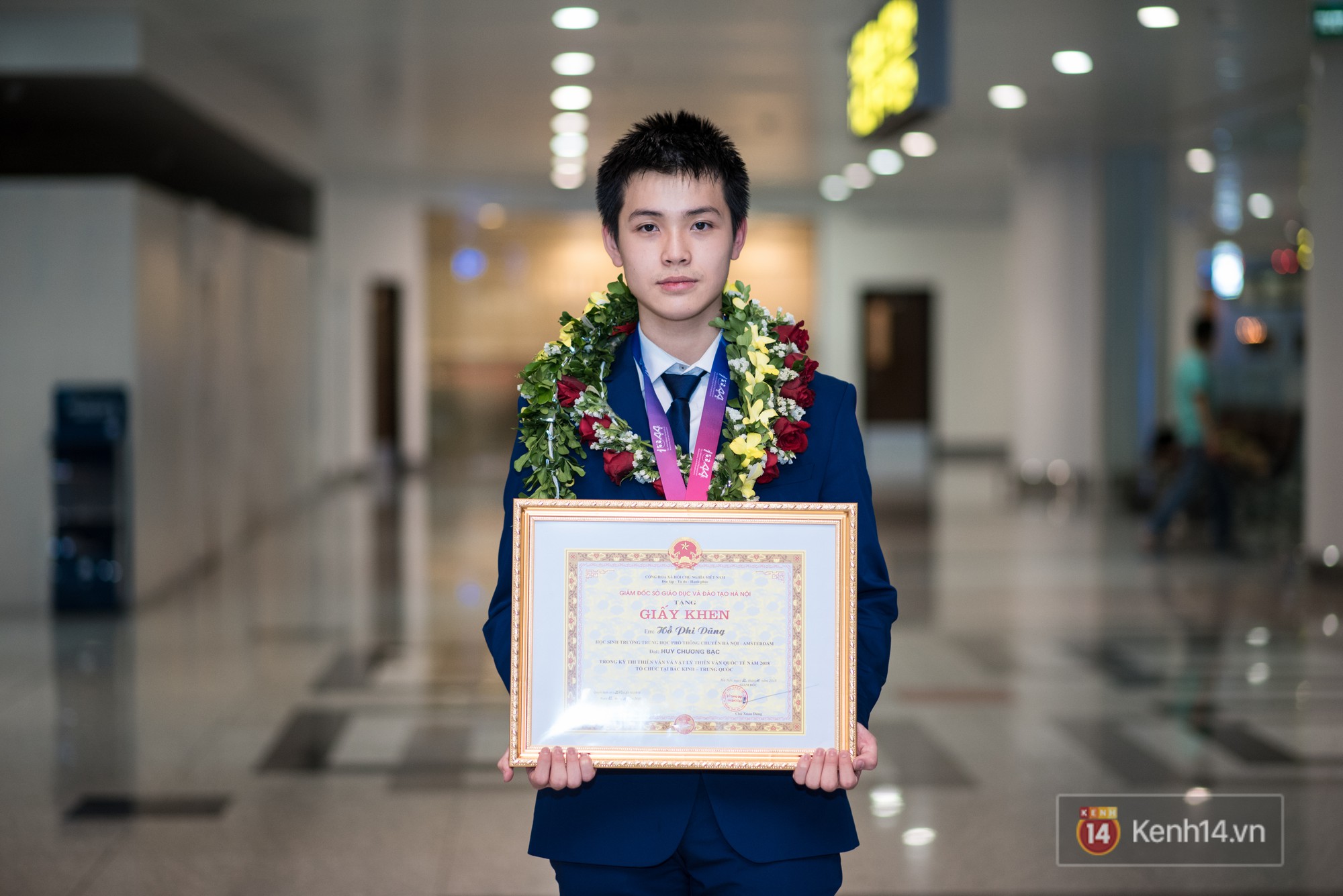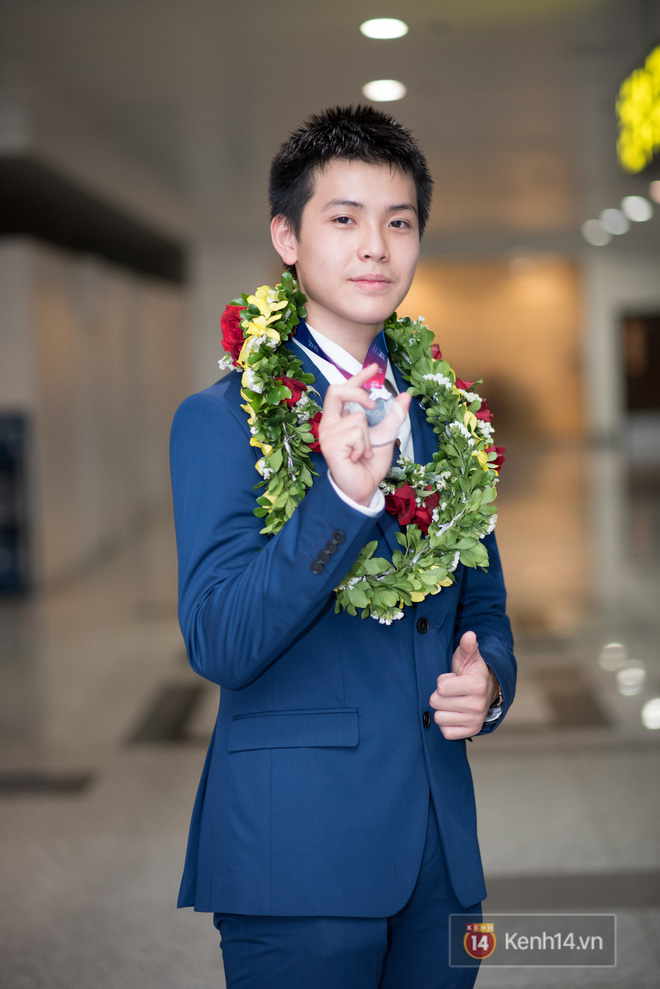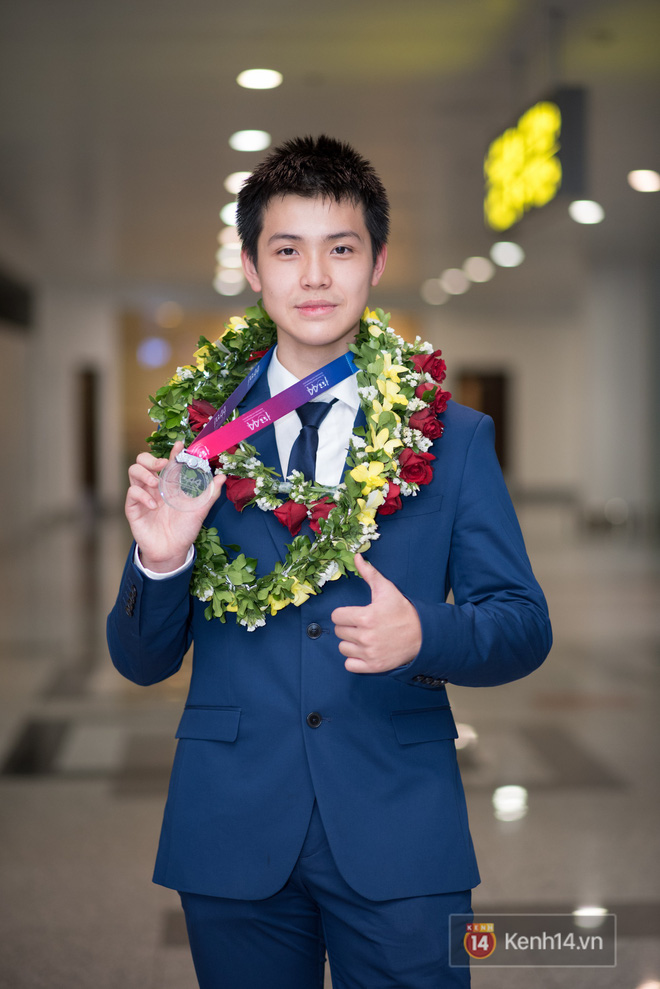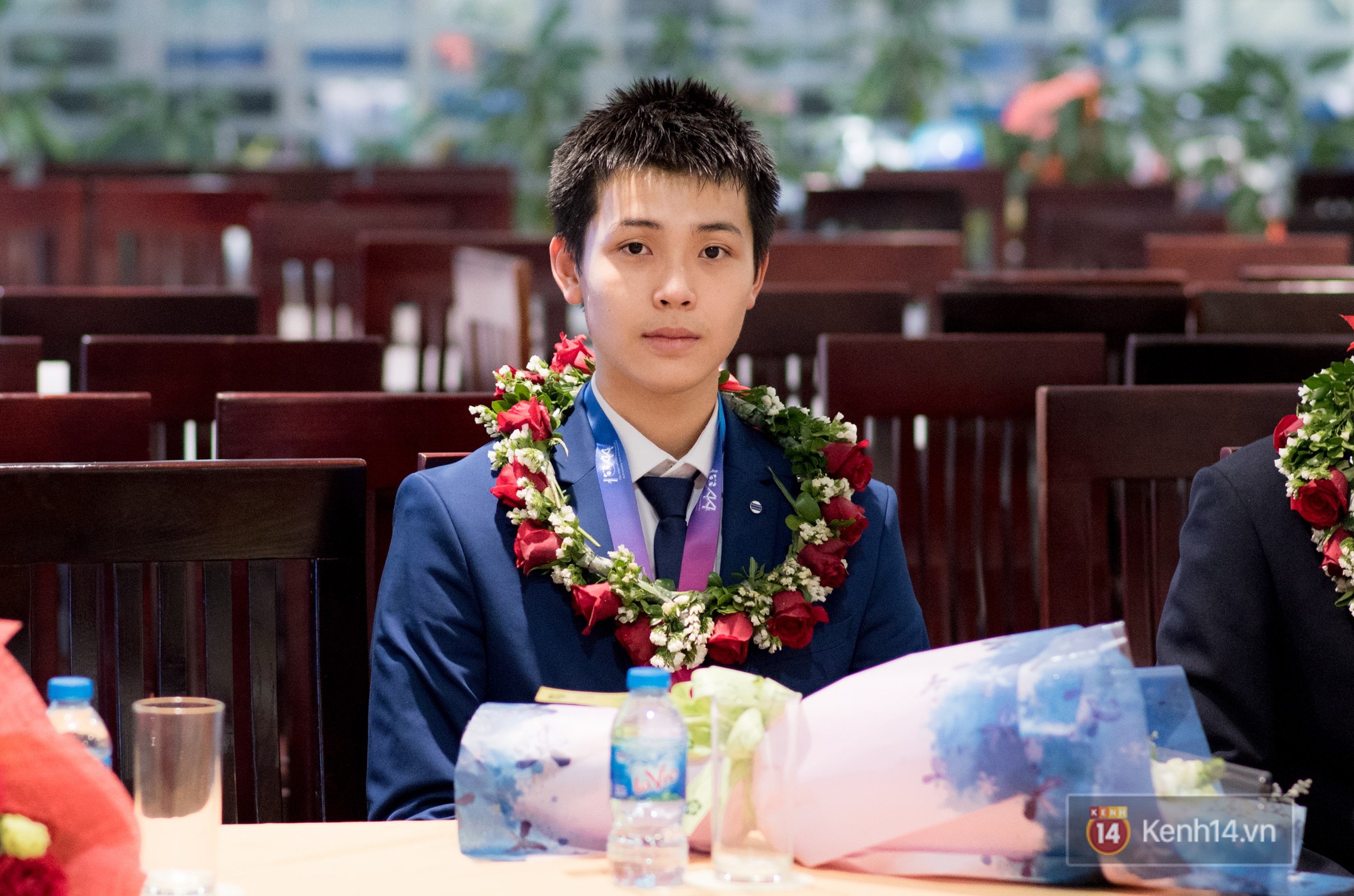 To Dung, a strong and nice body build is as important as knowledge and talent.
Accompanying Dung at the airport are his parents and little brother. Dung's mother feels very happy and surprised, sharing that although the field of astronomy is still new in Vietnam, she would always support her child's decision and passion.
Mrs. Huong, Dung mother, said: "Dung showed his interest in physics and astronomy at a young age, as we used to show him encyclopedia about cosmic astronomy, the formation of Earth... To Dung, studying at school and spending time on astronomy do not distract him from other activities. Since he joined the school team, though busy, Dung has always been arranging time to practice martial arts, go to the gym and play the piano. Dung often tells his mother that a healthy and nice body is also a very important factor that needs attention."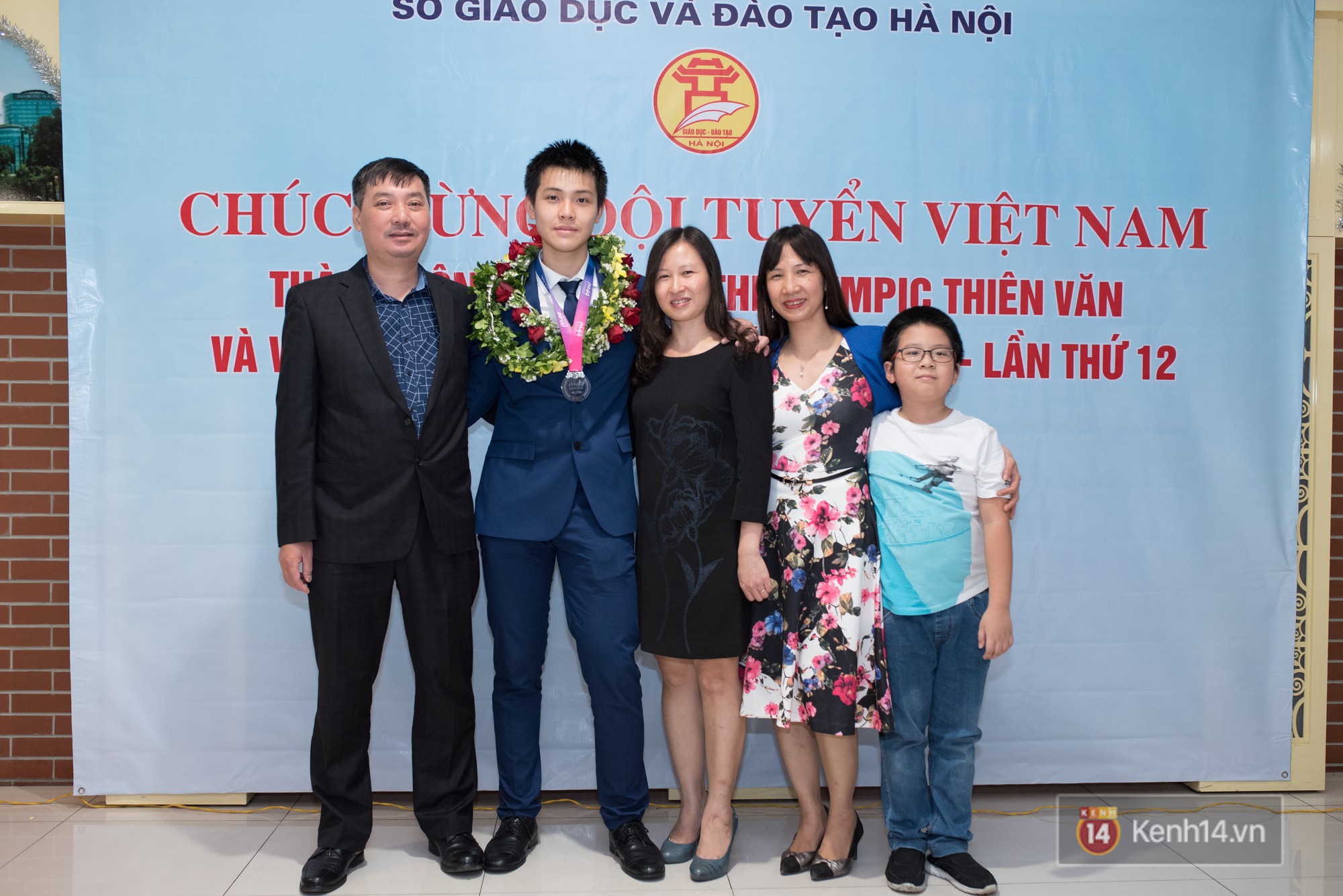 Dung's whole family
The journey of astronomy pursuit of Dung and other participants will be long. Although the road may get tough, let's hope that this 16-year-old boy would always nurture a passion to elevate Vietnamese astronomy to a higher level.
Translator: Nguyen Ngoc Tram Anh - English 1 1720