Trilingual belle receives a scholarship offer from America's top university worth 7 bil. VND
Not only is this senior from Hanoi - Amsterdam High School for the Gifted charming, she also possesses superb academic achievements.
Receiving a full-ride scholarship from universities from the US must be a dream of many young Vietnamese. It is more than a financial aid helping reduce the financial pressure for the family: it also gives the student the opportunity to step out into the world and broaden their worldview.
Yen Lan, a.k.a the Hanoi - Amsterdam "hot girl", is the prime example. She has just earned a scholarship worth $300,000 (nearly 7 bil. VND) from University of Pennsylvania (UPenn) - one of the 8 prestigious Ivy League schools.
Moreover, University of Pennsylvania is ranked #8 in the US and #16 worldwide, according to QS Rankings. It only accepted a record-breaking number of 5.68% of applicants to the Class of 2025.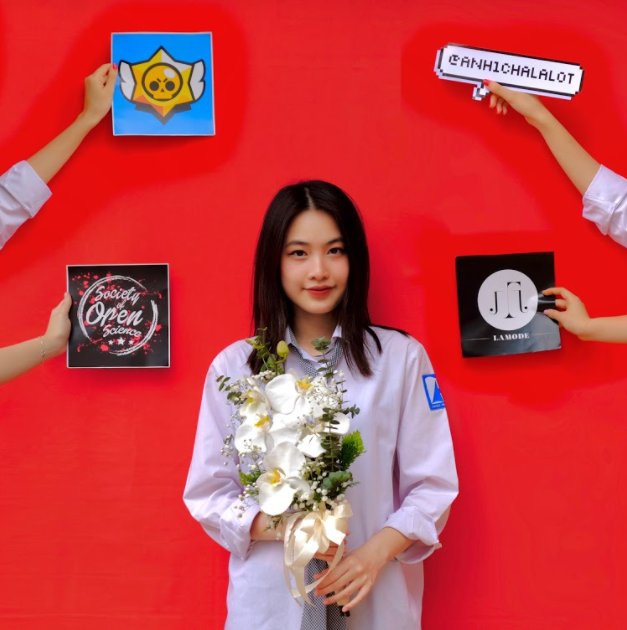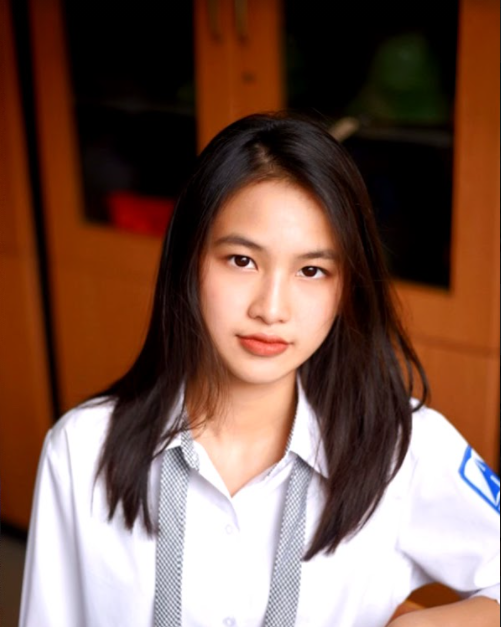 The schoolgirl from Hanoi - Amsterdam High School for the Gifted

Some of Yen Lan's achievements:
First Prize in the city's English Olympiad

SAT Score: 1540/1600, SAT 2: 800/800, IELTS: 8.00, B1 DELF

Intern at NatureClaim.com (a project on developing natural and alternative medicines by Doctors at the University of Chicago)

$300,000 scholarship offer from University of Pennsylvania for Cognitive Science major.

Summer Intern at Monkey Junior

Scholarship for the Vanderbilt's 2020 summer Programs for Talented Youths
Fluent in 3 languages, under the pressure of a family full of Masters and Doctors
Yen Lan was born in a family with the tradition of studying abroad. Her parents, aunts, and even grandparents went overseas to achieve Master's and Doctor's degrees. This Gen Z'er is the first in the family wishing to pursue a bachelor program in order to carry on the tradition.
During primary and junior high schools' years, Yen Lan attended normal public schools. Then she decided to take the examination to get into Hanoi - Amsterdam High School for the Gifted.
In the beginning, she had no acquaintances so she applied for all the clubs that she found cool. Later, she gained herself certain positions in extracurricular activities: Head of the PR department of the school's science club - Society of Open Science, Vice President of the cultural club - The Intermediaries,...
Yen Lan 3 times gained the First - Second prizes in the National English Contest for Excellent Students. She also has the B1 DELF Certificate so she can fluently communicate with foreigners in French.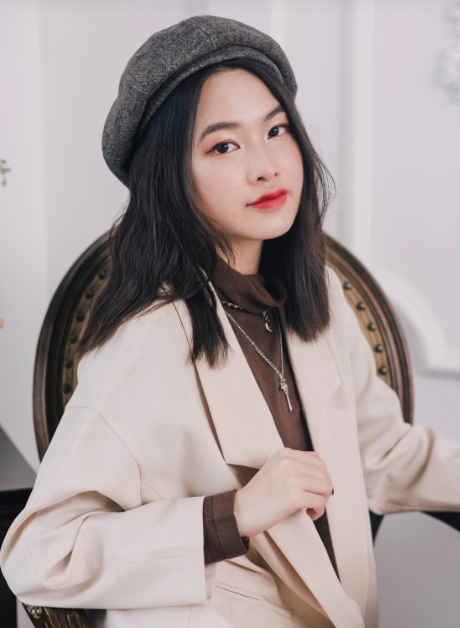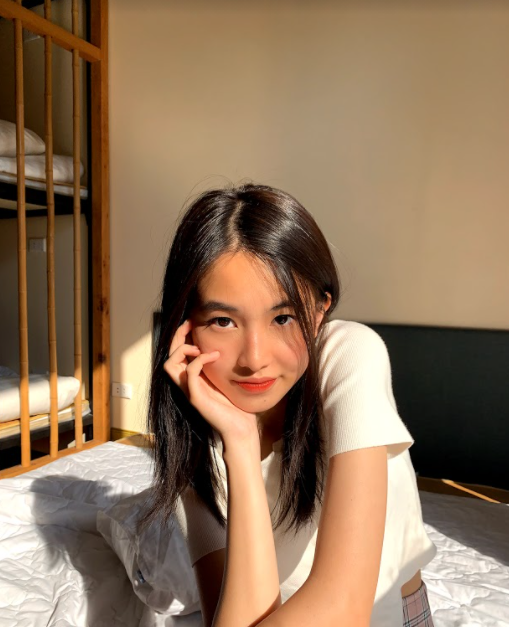 Yen Lan has the IELTS score of 8.0 and a B1 DELF Certificate
This Gen Z'er shared her foreign language learning method: "Since I was little, I determined foreign languages as a must-have. With any foreign languages, I tried to get exposed to that language as much as possible by watching movies, watching Youtube with subtitles, reading books,... When I need to get a certificate or a prize, I will do practice tests with the same format."
Through these subjects, she learned about Cognitive Science. This is considered a rather strange major for when she told her acquaintances, most of her friends felt surprised:
"At first I knew about a major that involves both Computer Science and a somewhat more social major like Education or Psychology. One day I was reading a blog written about majors that have a tendency of rising in the US. That's when I found out about Cognitive Science. And this major by chance meets all my criteria: the mix between the social and the science. Moreover, after serving my internship at an educational application company for children, I understand the importance of Cognitive Science in developing educational technology and artificial intelligence.", Yen Lan also shared.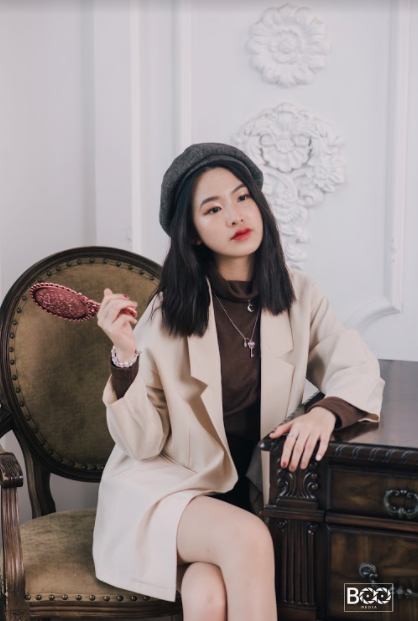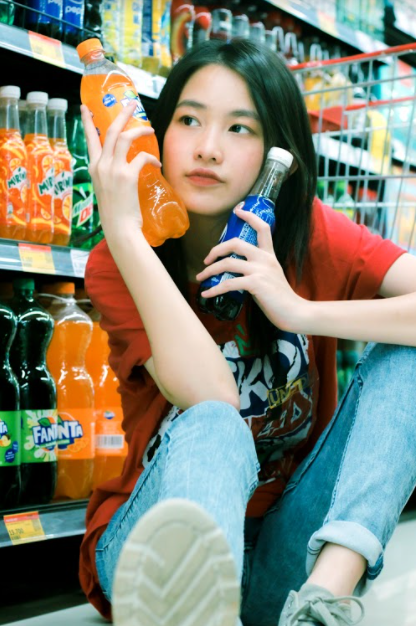 She loves pursuing the major of Cognitive Science
The journey of obtaining the 7-billion-dollar scholarship
In order to increase the chance of getting in, Yen Lan did not focus on applying for schools with high rankings, she actually divided the schools into many groups, for example, top 20, top 50 or top 100 and applied for some schools from each group.
She chose the schools based on 3 criteria: the school has the Cognitive Science major, then the academic environment and the location. Yen Lan also prioritized the schools which have an open environment, suitable for extroverted students. Finally, she applied for 18 universities.
Applying for many universities means having to write many essays. With the personal statement, Yen Lan must be able to explain the unity of her field of study with extracurricular activities. As for the supplemental essay, each school has 1-2 papers, so she has to go to the school's website to see if her strengths match the university's requirements.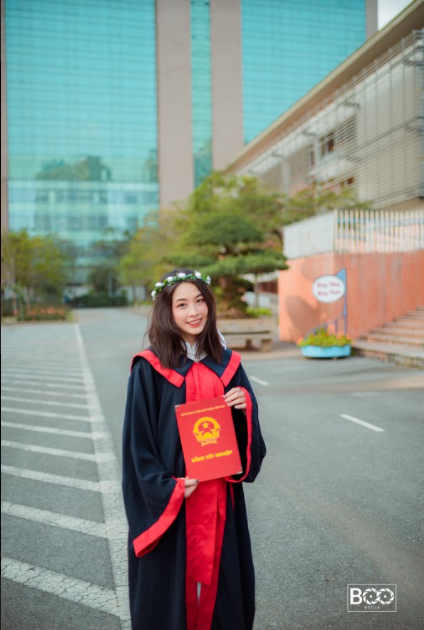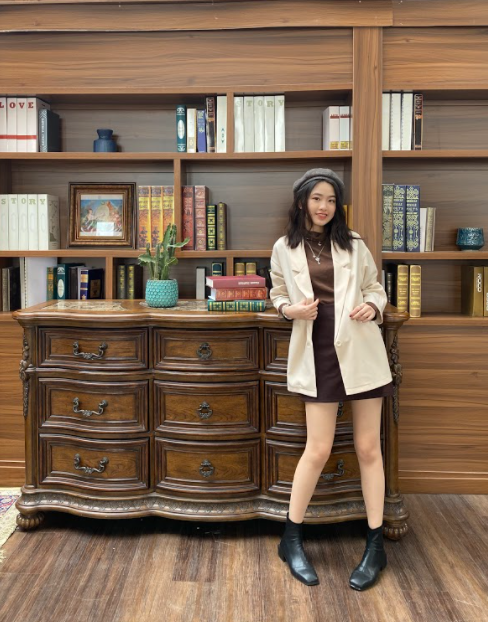 Yen Lan applied for 18 universities and received the admission letter from 7 schools
She shared her secret tip: "When applying to study in the US, it requires a personal statement and each school will demand a corresponding supplemental essay. With the personal statement, also the most important essay, I picked the topic: "Talk about an achievement, an event or a discovery through which you grow and understand others better."
With this topic, I decided to talk about when I was little. I had always paid attention to the packaging when with my mom, therefore, I realized that the appearance of anything can affect us. The essay sounds simple but has its own specific meaning and became my uniqueness.
Furthermore, my essay succeeded in explaining why my CV covers many fields instead of focusing on a specific area, as well as emphasizing my love for Cognitive Science. The uniqueness of an essay does not lie within the flowery use of language, but the one-of-a-kind idea and hobbies."
The methodical review as well as good extracurricular achievements have helped Yen Lan win a scholarship from the most prestigious university in the United States. At the moment, she is still focusing on studying for the upcoming 2021 National High School Graduation Exam.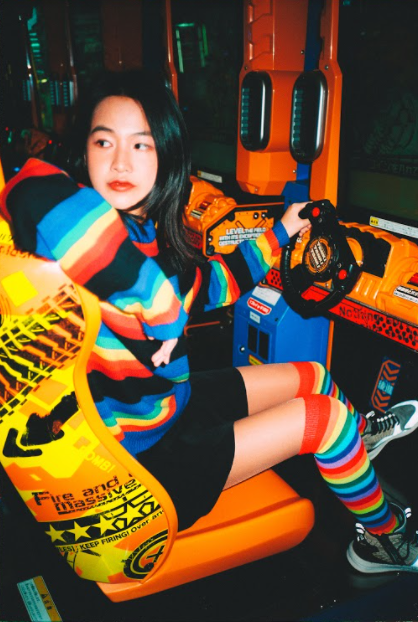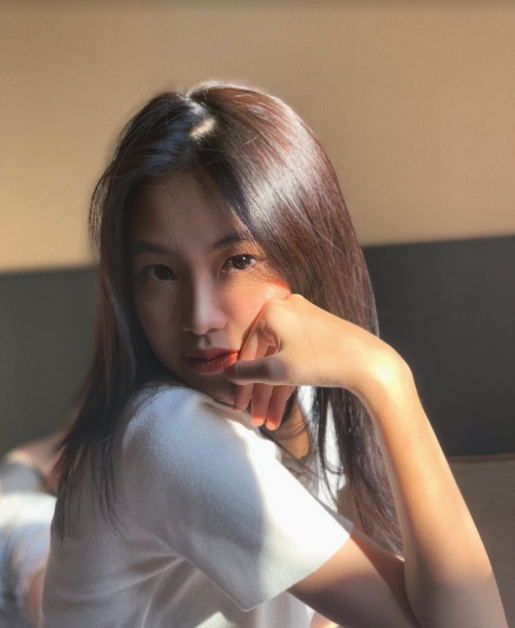 Currently, Yen Lan is concentrating on revising for the grand examination taking place in July
Translator: Minh Anh - Russian - English 1821