Amser accepted into top American university for writing an essay on the humid air in Hanoi
Tran Minh Tam, a charming girl from Hanoi-Amsterdam High School, has honorably been accepted into the ninth-ranked university in the world in 2018 - University of Chicago - thanks to the essay on smoke, dust and humidity in Hanoi, which, even though imperfect, makes Tam love Hanoi more.
When it comes to the famous schools with many students receiving scholarships, national and International Olympic awards, one must certainly mention Hanoi - Amsterdam. Established in 1985, this school is well-known for its high-quality education and talented students who leave good impressions in international competitions.
Tran Minh Tam, born in 2000, a 12 Russian student from the Hanoi- Amsterdam High School, is one of those. Beautiful and smart – she has the best of both worlds.
Not only finishing online courses from world-top universities such as Stanford, John Hopkins, Princeton…Minh Tam is also an excellent candidate for the world's ninth university in 2018 - University of Chicago, USA. The essay on dust, air, humidity in Hanoi and "what I love for its imperfections" of Tam impressed the admission boards strongly.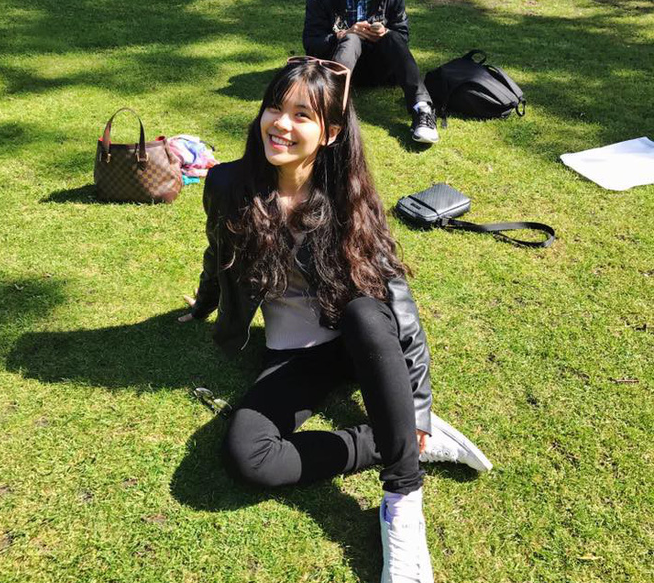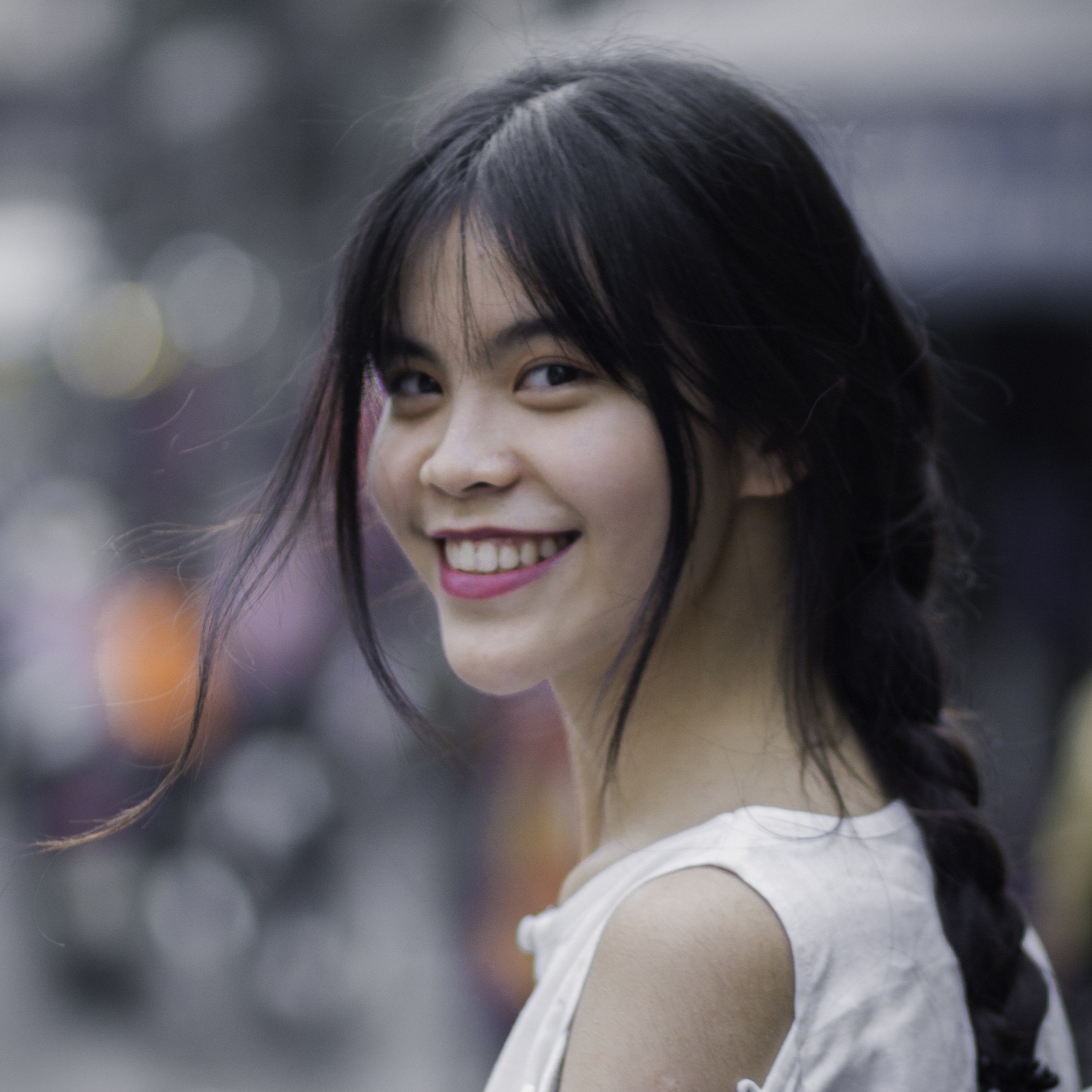 TRAN MINH TAM
(2000)
• Grade 12 Russian Class - Hanoi – Amsterdam High School
• Admitted to the University of Chicago, USA in 2017
• SAT: 1550/1600 (Essay: 11.5 / 12, Literature: 780/800, American History: 790/800, Math 1: 770/800)
• TOEFL: 113/120
• First-prize English Online Olympics in 2015
• Second-prize English Proficiency competition in Hanoi 2015
• Online Courses: Introduction to Mathematical Thinking, Buddhism and Modern Psychology, Crash Course in Data Science ... from Stanford University, John Hopkins, Princeton.
• Extracurricular activities:
• Head of Finance - Leaders of the Future (Ams)
• Head of Finance - Storm Career Fair
• Head Organizer – Cornerstone Project
• Head of Russian grade (NHAT2016)
• Member of Organizing team - Model United Nations Vietnam Conference 2016
• Member of The Classics - Classical Music Club
• Academic Assistant in SAT Online, founded by Ms. Thanh Mai Nguyen, Harvard graduate.
Triumphing TOEFL in grade 10 and SAT in the first semester of grade 11
Hi Minh Tam, following the footsteps of former Hanoi – Amsterdam students, you are going to study in the United States. What have brought you to studying abroad?
The process of applying to US universities begins when I started studying SAT and TOEFL in grade 10, and after the 10th grade, I have achieved my TOEFL score, and after the first semester of the 11th grade, my SAT at my 2nd attempt. From the second semester of the 11 th grade to the end of the summer vacation, I took SAT 2 tests, improving my writing skills, finding ideas for the essay, writing a small social research paper, and focus on exploring social topics of my interest through online courses on Coursera or TedEd or reading.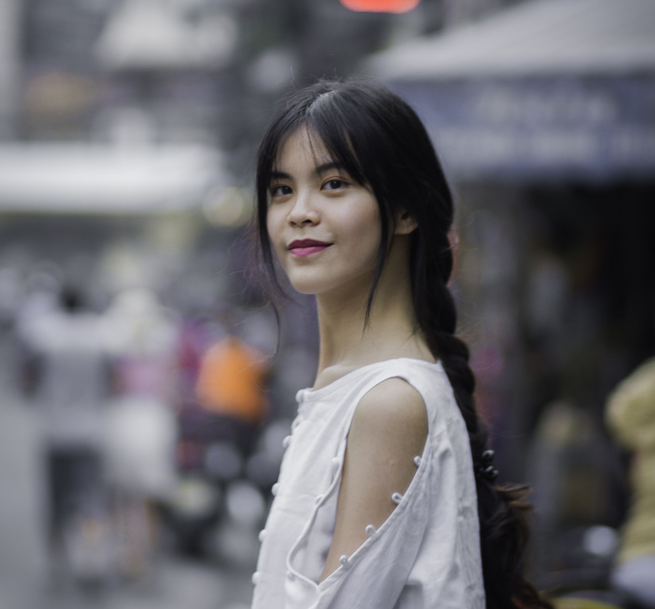 Only in grade 11, Tam has successfully achieved competitive SAT and TOEFL score, a very difficult in which many people have struggled. How did you do it?
I think I have chosen the right way to learn: know the strengths and weaknesses, master the pressure when doing exercises, and have my own approach to suit each type of test.
English skill is only a key element; to do well in SAT you also need the ability to reason logically and to solve mathematical problems. The bottom line is to understand yourself, know the strength to develop and understand weaknesses to overcome.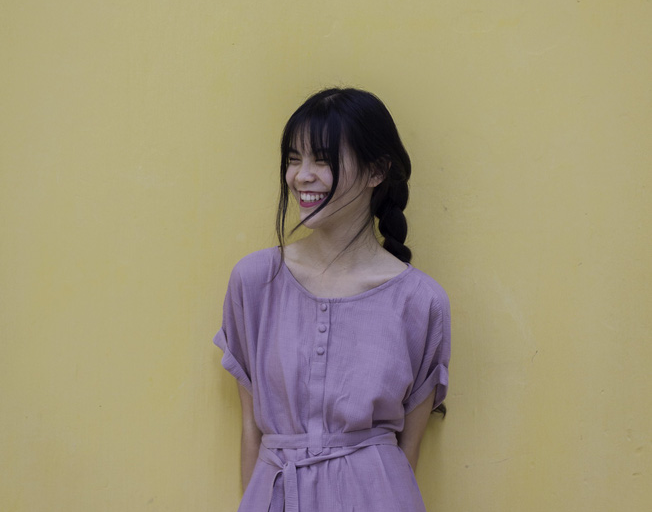 Among the many top US schools, why do you choose the University of Chicago for the next four years of your student life?
The first time I went to the school website, I felt that what Uchi is aiming to promote is the uniqueness, diversity, openness in thinking so I feel that my thoughts and views, however different, will still be respected and encouraged. At the same time, I will also have access to different views, thoughts, ideas of students all around the world.
Later, I found the school very strong in the two sectors I am most interested in: economics and sociology. There is also a career program in business administration. This program not only provides students with in-depth knowledge of business but also provides opportunities for students to orient themselves and seek their own career opportunities. The school also offers a wide range of programs, courses, and research opportunities to help students apply their theoretical knowledge to practical experience and help the community.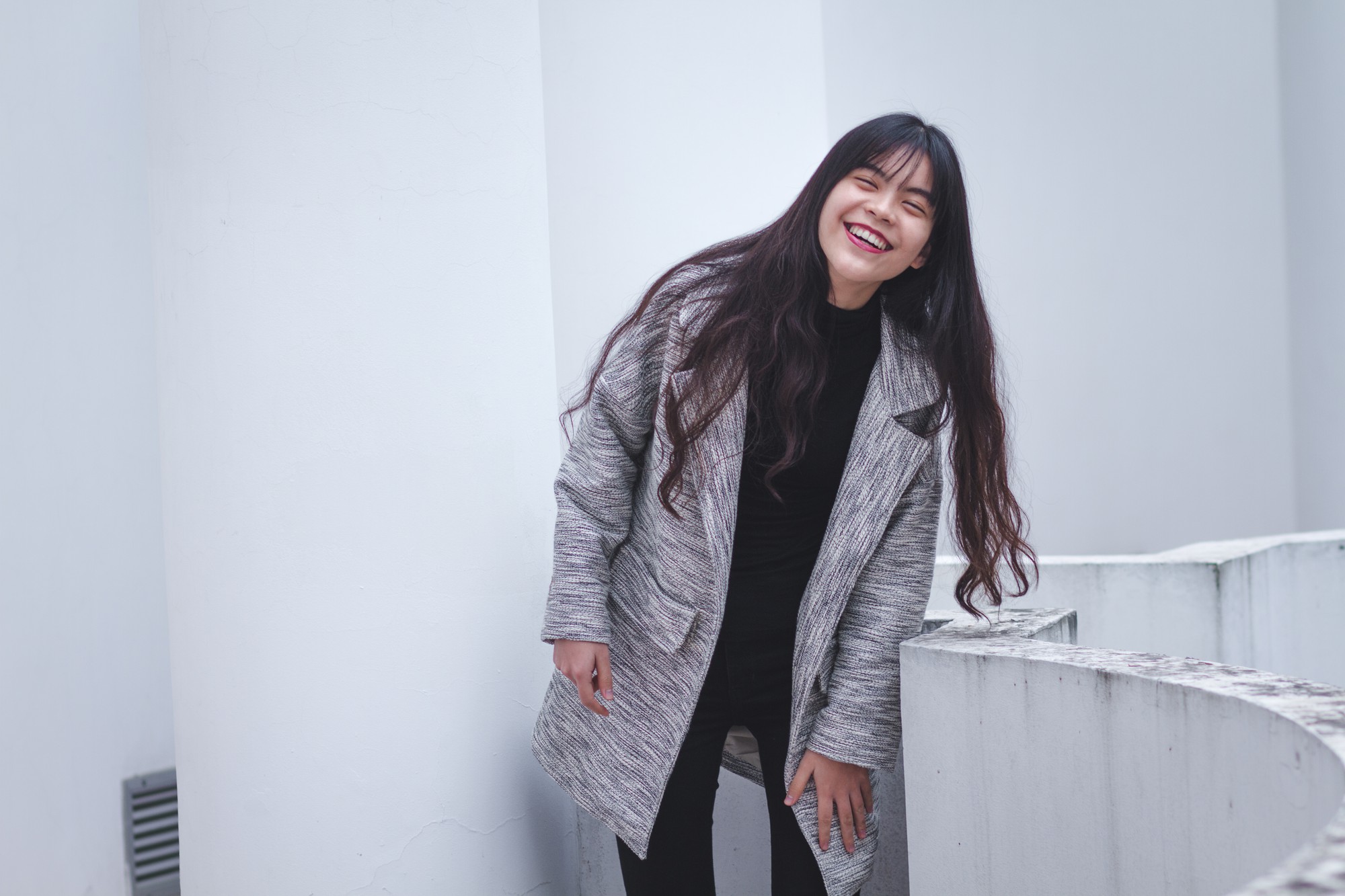 Tam is funny, cute and is always looking forward to helping young people in Vietnam who are eager to study abroad.
Essay on uncomfortable humidity and dust in Hanoi
Having completed most of the application fairly early, what did you do throughout the rest of the time in high school?
Throughout the 10th to the 11th grade, I have participated in many extracurricular activities to discover and understand myself, to know what I suit, what are the strengths, weaknesses, what I can contribute to the community. At the start of the 12th grade, I focused on completing my own essay assignments.
About applying to the University of Chicago, the hardest part is two separate school essays because they require you to understand both yourself and the school. This took most of my time, but in the end I am quite satisfied because I feel that the two essays have a lot to say about who I am.
Essay is one of the most powerful things for admissions office, so what topic did you choose to stand out in hundreds of thousands of applicants?
The University of Chicago requires two separate essays, one of which consists of five topics. I choose to write about the thing that I love because of its imperfections. This idea came to me unexpectedly, but it is the best one I've ever had, because it tells a lot about myself and the values ​​I cherish.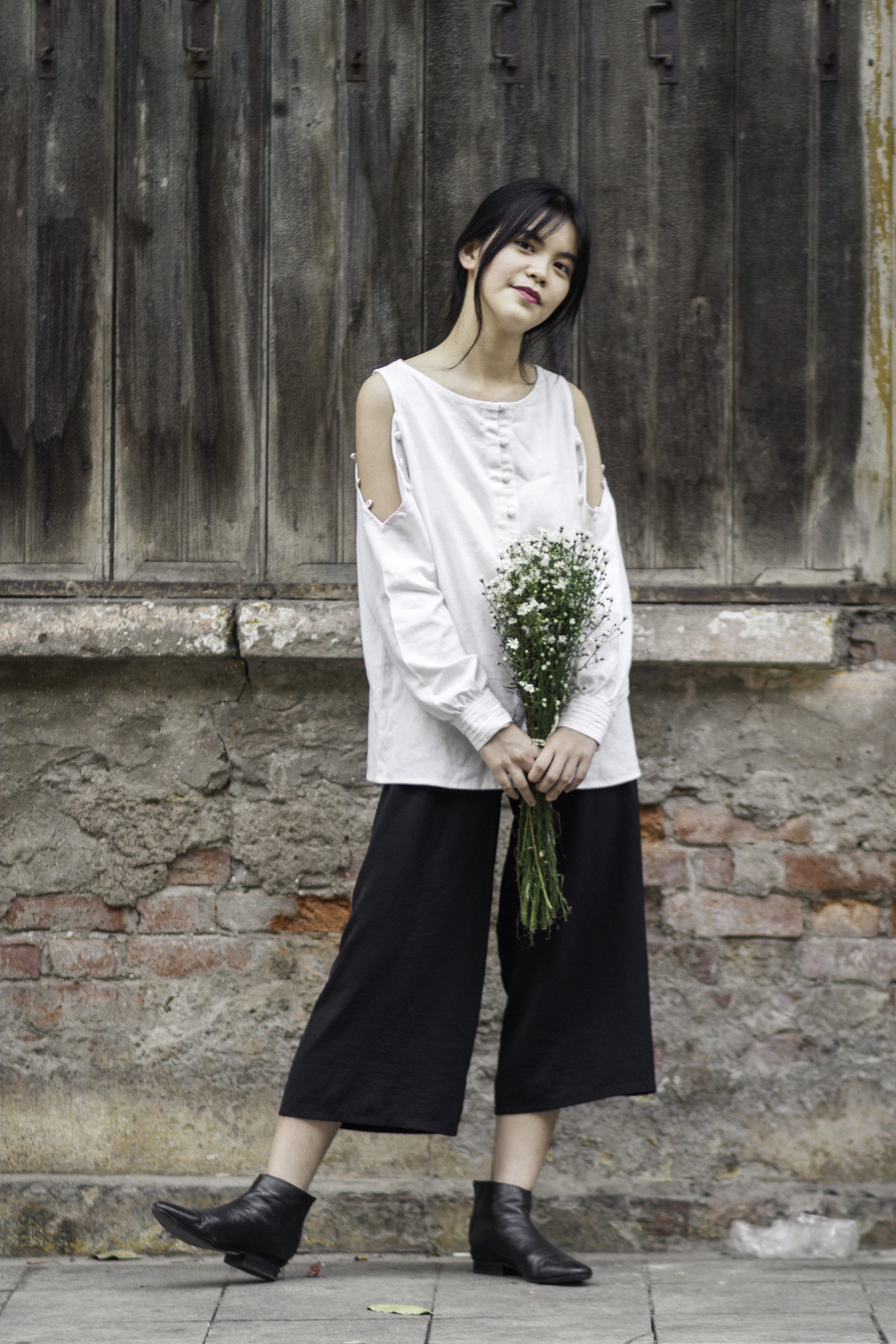 I write about the air, humidity and dust in Hanoi, but describing that in a few words to me is very difficult. Humidity is one of the most annoying things of the North; the condensation of steam makes everything so wet, moldy ...
And if you ask any Hanoi citizen how they feel on a motorbike on a summer day, forgetting to wear a mask, or sitting on the sidewalk, or waiting for a red light at a crossroad, I think everyone will know what I am talking about. Hanoi's summer climate is something that Hanoi people complain about, but for me it's a particularly unpleasant thing that has great impact on the life of Hanoians.
Eating noodles and "eating" the humidity, the smoke of the street will be different from eating noodles in a luxury shop. If after the trips to old town in the summer, your face is not oily, your clothes is not soaked with sweat, your hair is not dirty, then it's not experiencing the old town. To me, Hanoi is like that, always having the charm in the most imperfect things.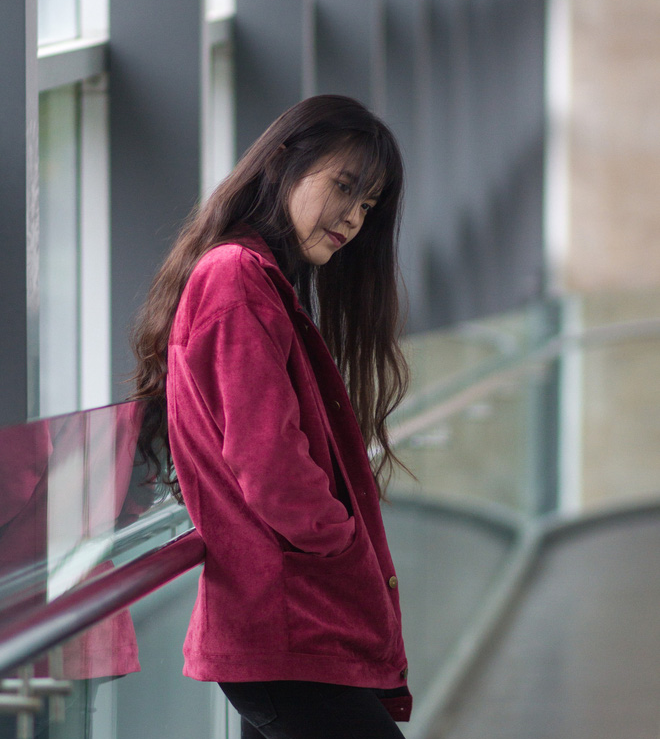 You have completed many online courses from leading universities in the world, can you tell more specifically?
These courses provide an opportunity to learn more about the areas of my interest that can not be explored in the current learning environment. These online courses are free, and anyone with Internet access can access it. For me, it's a very valuable and reliable resource to find out about any topicss, issuess or area of ​​interest under the guidance of experienced professors. They are very different from classroom lessons, materials and methodology are also much more diverse, linking many areas together to help students have an overview of a problem, and really influence how you think.
Being a fun, active person, do you participate in extracurricular and social activities?
I try to participate in some social activities, projects that I really feel that I'll be able to learn and contribute most, however small, to change the community around me.
Which activities do you like the most and feel the most meaningful?
My favorite activity was working as Co-Head of Finance in the Storm Career Fair organized by Ams' LOF club in collaboration with CNN's TCL Club. It's my responsibility to call for funding for the program, and in this process I have learned a great deal about leadership, financial management, and how to work and communicate with other people. The interesting but hard thing about this is that it requires a comprehensive, flexible look to meet the needs of the sponsors and have back-up plans in case there is not enough money. This is our most difficult project, but in the end we also got enough funding to run the program, and also created many opportunities for each member to contact and work directly with the sponsors.
The LOF club also has a small project called Milestone, which aims to help students in Hanoi prepare for SAT, ACT, TOEFL, IELTS. We invite students who score high on these tests to share, teach and learn with the participants, hoping to create a learning community for ourselves and others.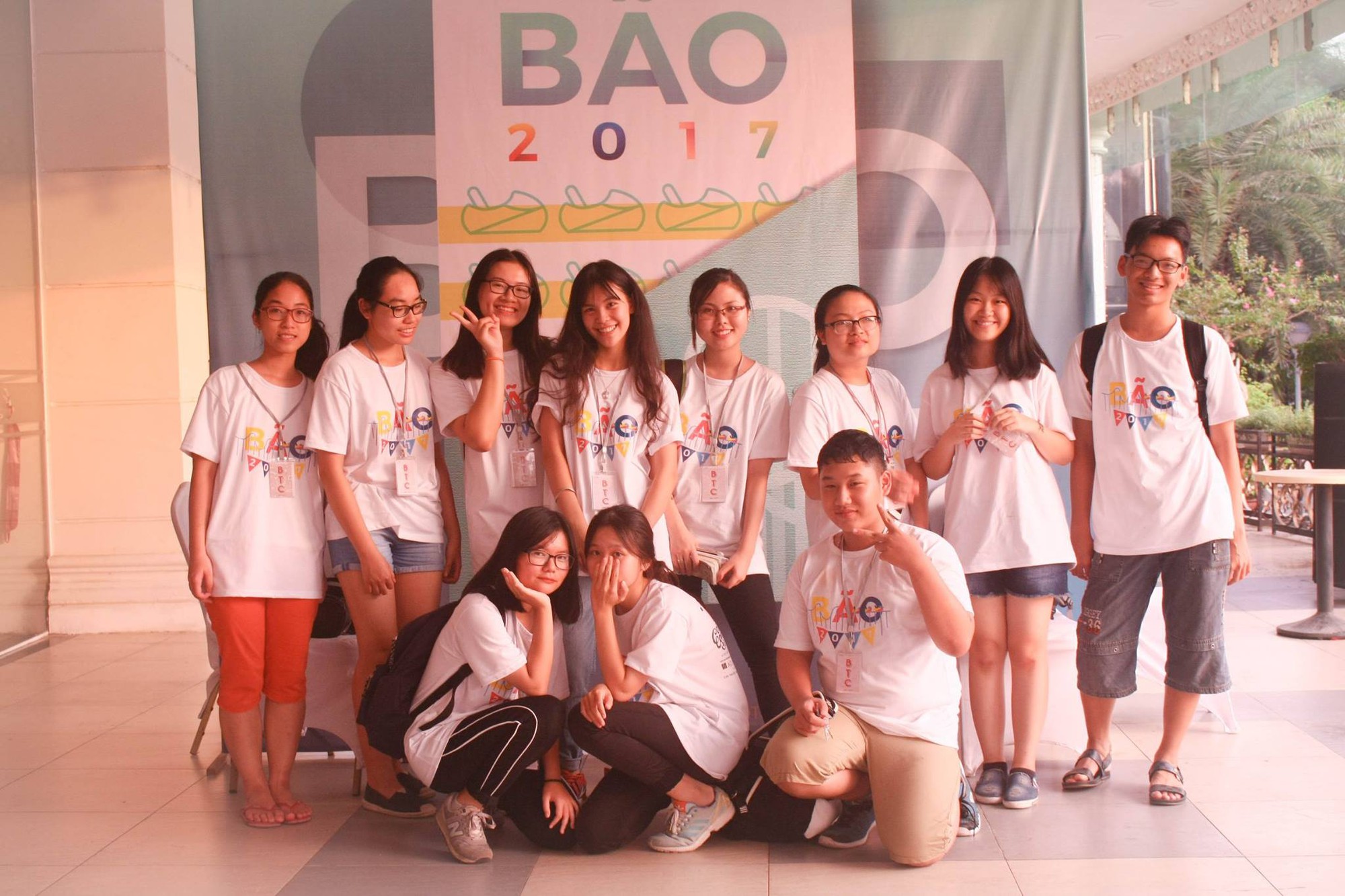 Tam and other members of the Storm - Career Orientation Fair
Learning for passion is not mere learning
What do you want to share to young people in Vietnam who are looking forward to studying abroad on how to find and apply for good scholarships?
One thing that I regret about applying is that in grades 10 and 11 I spent too much time on standardized tests or GPA but forgot to discover myself. If I could turn back time, I would spend my time right from the 10th grade, not from the middle of 11th grade, to develop my own understanding and passion, to know what I like, what I want to do, what I care about and what are my strengths and weaknesses.
I think when people actively seek or develop their own passion in the relatively traditional education system of Vietnam, it's also a plus in their profiles, because it shows that they are not afraid to overcome the limits of the environment to educate themselves. And I believe that when studying for passion, it's not a struggle anymore, but something much more interesting.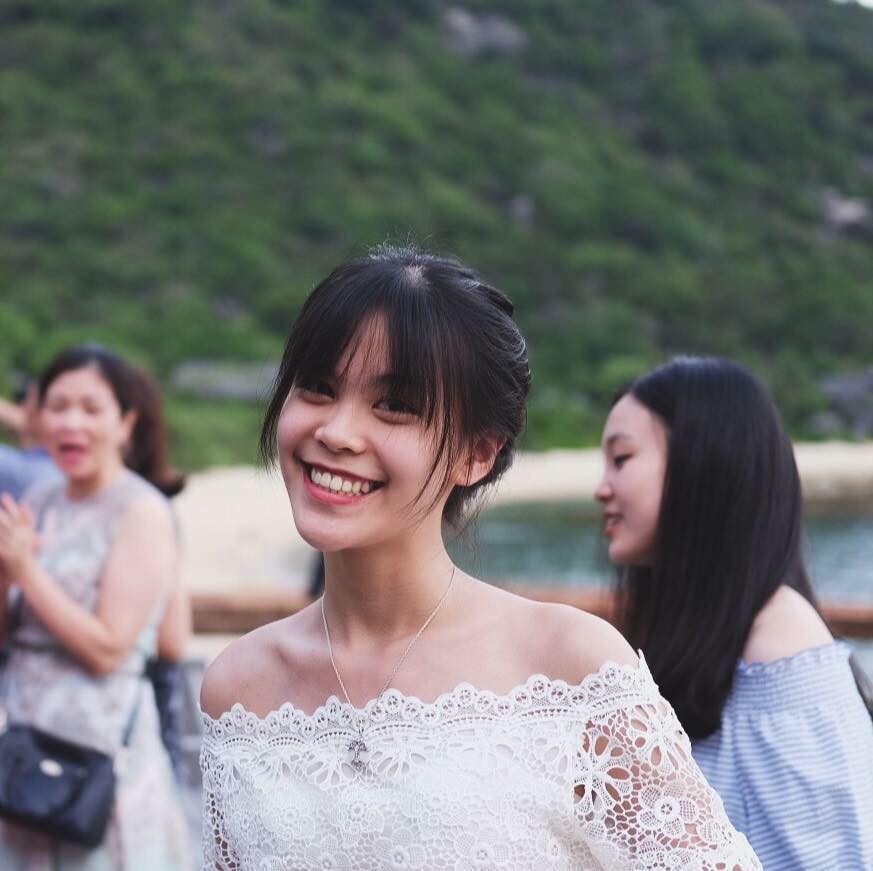 What are your plans for the future and your time studying abroad?
In the near future, I am trying to improve the skills that I have not had the time to improve, such as debating, writing, creative thinking ... and expanding my social knowledge to be able to communicate with others in Chicago. I also wish to spend some time in Vietnam to share my SAT, TOEFL and writing experience. I'm currently working as a teaching assistant for an online SAT teaching project founded by Nguyen Thanh Mai, a former Harvard student. I see this as a meaningful and new project because it enables all students in Vietnam to have the opportunity to access and improve their ability to take the SAT and then pursue their dream.
In the distant future, I will try to use every opportunity to pursue my passion for economics and sociology, but at the same time I will try to broaden my knowledge through the "liberal arts system" and "study abroad programs" to learn more about other areas. My final goal is, when I graduate from the University of Chicago, I will know what I am passionate about, what I want to do, what I care about, and what I can contribute to society.
Thanks Tam for sharing!
Translator: Dao Hoang Mai – English 1 1619