Học sinh trường AMS trên đất Mỹ
What better way to learn about America than to visit during the summer and experience Fourth of July activities?
For a group of high school students from Hanoi, Vietnam, this past weekend was full of quintessentially American activities like picnics, pool parties and pie contests.
Twenty-five students from Hanoi Amsterdam High School in Vietnam are visiting Waukesha and the surrounding area as part of a five-week institute held by Carroll University.
It's not all fun and games, though.
While not visiting with host families or taking field trips, the students will be hard at work taking classes in English as a Second Language, American culture and interdisciplinary studies. They also will learn about the SAT college entrance exam, preparing to take the test in the future.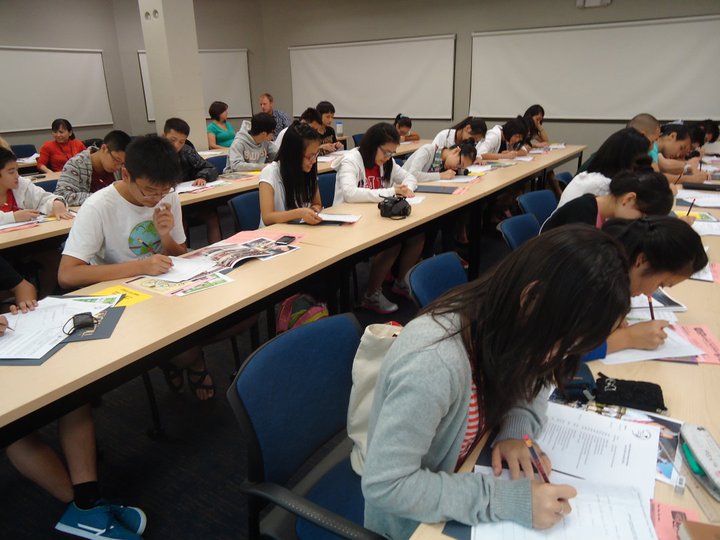 The last week of their trip will be spent sightseeing in Chicago, New York and Washington, D.C.
This past weekend, 16-year-old Nam went home with his host family from Carroll to nearby New Berlin and enjoyed photographing fireworks and other traditional Fourth of July events. While there, he participated in and won a baking contest.
"I just entered it for fun. I didn't think I would win. That was surprising," he said, explaining that he mostly makes cakes back home. "Pies, I think, are more difficult."
But his pie with a cake-like mixture of pudding and cream wowed the judges in New Berlin.
He's enjoying his visit and said that people have been very nice and polite to them. It's been interesting to go to places he's seen on TV, like McDonald's.
"But there are many more things I like about the U.S.," Nam said. "The air is fresher."
The natural beauty of Waukesha is one of the things about the area that have impressed the students, who come from the big and busy city of Hanoi.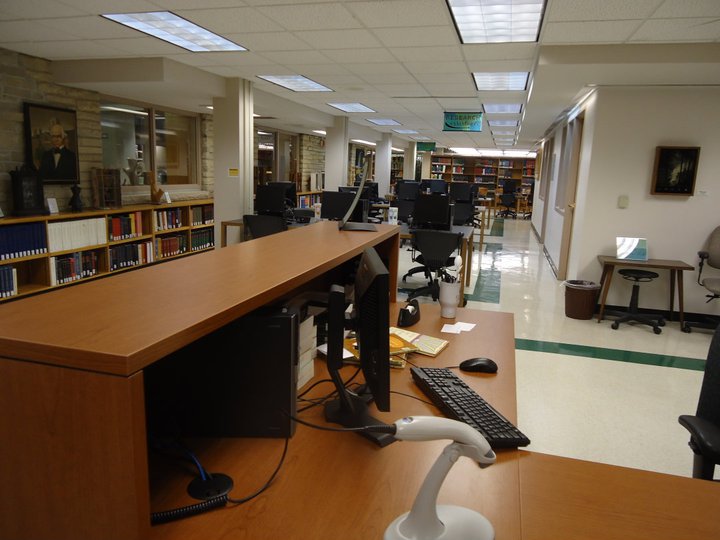 "It's very green," said Ha, agreeing.
Her weekend was spent with another family who took her to Milwaukee for a picnic in a park along Lake Michigan, a visit to the Milwaukee Art Museum and fireworks at the lakeshore.
The picnic was a first for the 16-year-old and it, along with the visit to the visually stunning art museum and fireworks, left a big impression on the teen.
She's enjoyed her visit so far because it's allowed her to "experience many things about the American family."
Both Nam and Ha say that this summer trip will help them in their future, because of the academic experience they are gaining but also because it's teaching them about America.
"I like to learn about the world and how it is. We see America on TV but this is a true experience," he said.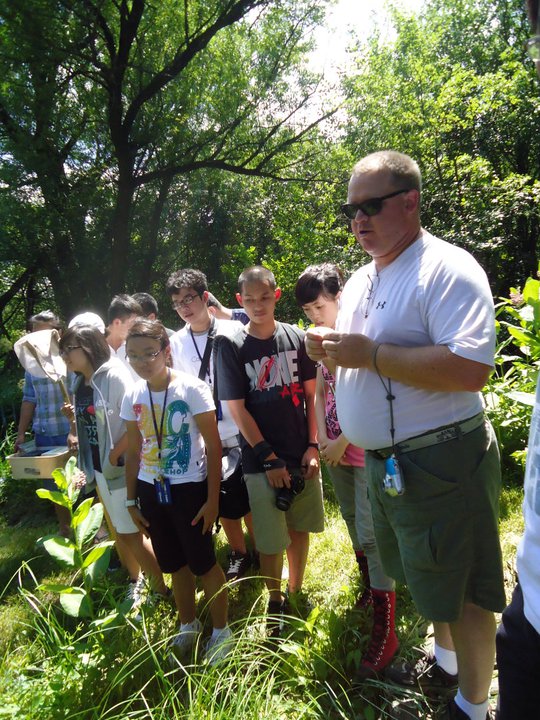 For Ha, who plans to attend a university in the United States when she's older, it's a chance to experience American culture first-hand and learn about living and going to school here.
The students are staying in Carroll housing and participating in a wide variety of activities to introduce them to American culture. In addition to academics, fun events still on the agenda for the trip are visits to the Harley-Davidson Museum, Old World Wisconsin and a state park, small-group conversations with Carroll students, a Brewers game, bowling and ice skating.
For the university, holding the institute, which is in its third year, is a win-win situation, according to Kathy Hammett, director of international education.
Not only is it good opportunity for the visiting students, it's good for Carroll students, current and future.
Currently, there are 14 full-time students from Vietnam studying at Carroll with the first group of Vietnamese graduates expected next spring. But the learning experience isn't only confined to the visiting or current Vietnamese students, with discussion groups planned between other students.
Ha and Nam keep in contact with their families back home thanks to e-mail and the Internet but like their counterpart teens in the US.., there may be, at times, other priorities.
"My mom was mad. For three days [during family visits], I didn't talk to her," Nam said, somewhat sheepishly.
"We're really busy," said Ha, explaining.
Have you experienced a different culture?